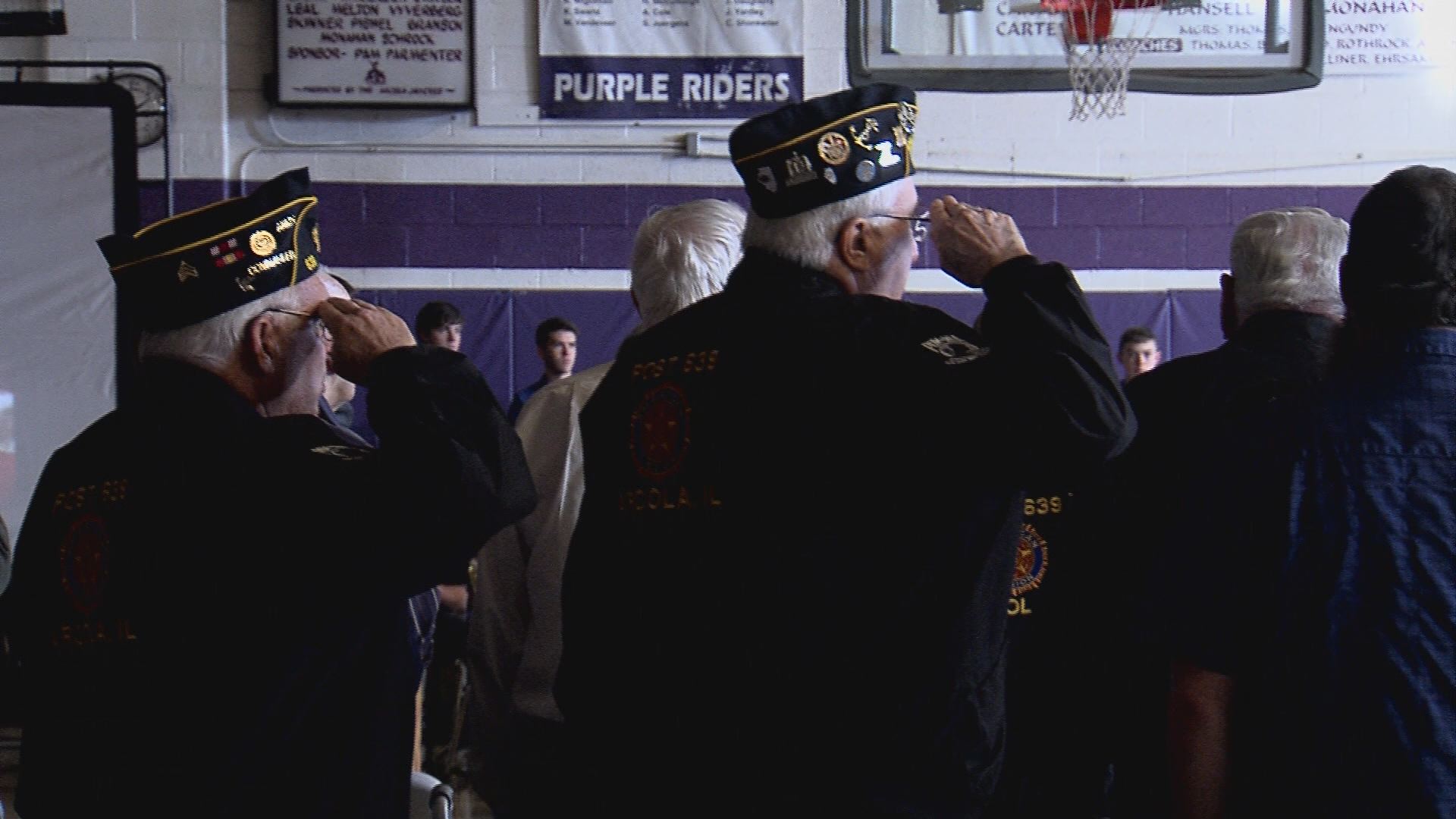 The Talkeetna Elementary School joined Susitna Valley Junior/ Senior High School for another heart warming Veterans Day Assembly on Wednesday.
During the program with performances by the high school's band and choir, the school honored dozens of veteran guests and nine members of the faculty who served in the Air Force, Marines and Navy.
Hair Cuttery's Veterans Day Share-A-Haircut program will be from 9 a.m.to 9 p.m. After months of planning by the JROTC students, it went off without a hitch and brought the community together for Veterans Day. Students have also created profiles of veterans - those special to them or those from history - which are on display throughout the school.
Preschoolers sing during Sanchez Elementary School's Veterans Day celebration. "So, we appreciate their efforts in honoring the veterans". Brown County Veteran Services Officer Greg Peterson will be the keynote speaker. Veterans will receive complimentary catered lunch, gift baskets with nutrition and tasty treats, a chance to win incredible door prizes, program recognition. Members of the William R. Witty American Legion Post will participate. Students performed music for the veterans.
After the breakfast, the veterans were invited to a ceremony in the school's auditorium.
The Pennsylvania Military Museum will be open on Veterans Day with free admission for military veterans and their immediate family members. Then on Veterans Day - Saturday, November 11th - they will have the official Veterans Day recognition at 10:45 a.m. @ West Side Park. The featured speech will be by Army Major Gen. Donald Lynn.
The experience of a teenager drafted in 1943 and wounded in Italy during World War II reached William Blount High School students Thursday through a letter he wrote to his father. Closing remarks will be by Kenneth Nimmons, president of Student Veterans at Parkland, followed by a moment of silence with the playing of taps before the retiring of the colors.