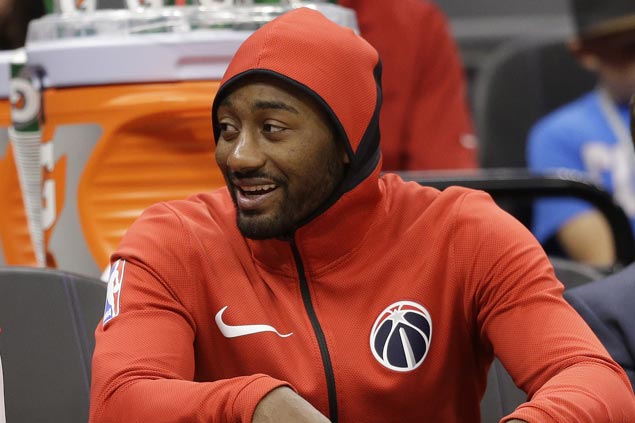 The Washington Wizards roster will be without their star point guard John Wall for at least the next two weeks, per Candace Buckner of the Washington Post.
This left knee issue seems to have been bothering Wall for a good portion of this month and he will be questionable for Saturday.
In addition, the Wizards announced Wall's left knee injury transpired after making knee-to-knee contact in the November 7 game against the Dallas Mavericks.
The injury was diagnosed via an MRI Friday, and Wall is set to undergo platelet-rich plasma and viscosupplementation injections to reduce the inflammation.
The 6-4 guard has continued to play at a high level despite the injury.
Wall is averaging 20.3 points and 3.4 rebounds per game. "We just wanted to make sure we did some treatments and see how he feels".
Wall is having a good season. We can cover for him for two weeks and then he's going to come back stronger, better, healthy and then hopefully we can go from there. Acquired by Washington from New Orleans during the offseason, Frazier is averaging 3.2 points and 3.9 assists in 16.6 minutes.