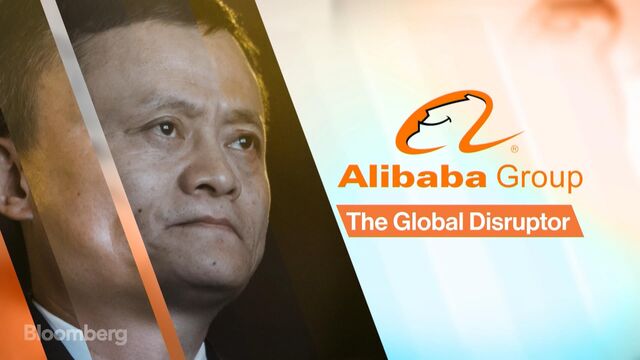 The biggest e-commerce business in China is now estimating a rise for its revenue of between 49% and 53% for its ongoing fiscal year, following its acquisition of Cainiao its logistics arm.
Revenue was up 60.7% on year to 55.12 billion yuan, driven by China commerce retail business, worldwide commerce retail business and Alibaba Cloud. "Our consumer insights and technological innovation were the key drivers behind our customer value proposition across the Alibaba economy", said Daniel Zhang, CEO of Alibaba Group.
Alibaba shares, which have more than doubled this year, slipped 0.2% to 185.71, in afternoon trading on the stock market today. "We are seeing the early results from our efforts to integrate online and offline with our New Retail strategy, and consumers have benefited from access to high quality products, improved customer experience and the tremendous convenience of shopping anytime, anywhere".
Alibaba announced Thursday that its net income rose 146 percent to more than 17.4 billion yuan (2.6 billion USA dollars) year-on-year for the fiscal quarter ending September. Earnings per share grew to 6.78 yuan or $1.02 from 2.97 yuan a year ago.
Overall, Alibaba reported revenue of $8.3 billion with non-GAAP earnings of $1.29 per share.
Adjusted net income was 22.09 billion yuan or $3.32 billion, compared to 12.95 billion yuan past year.
Revenue from its core commerce, which is still by far its largest business, surged by 63% to over 46.5 billion yuan, boosted by active consumers that reached 488 million on its retail marketplaces in China.
The company hiked its 2018 fiscal year revenue growth guidance to 49% to 53% range as compared with previous forecast of 45% to 49%, owing to consolidation of Cainiao Network starting in the December 2017 quarter, it said.
Alibaba is also seeing impressive growth in other areas, albeit that none are as lucrative as its Chinese commerce business.
China's e-commerce leader said it posted a profit of 17.4 billion yuan ($3.46 billion) for the three months through September, compared with 7.07 billion yuan a year earlier.