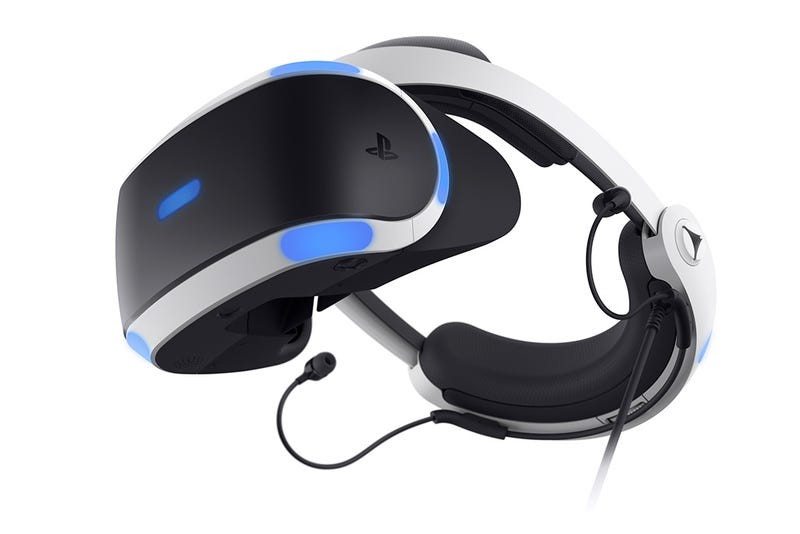 Sony is preparing the launch of a new PSVR model that will feature slight changes to the current version sold in stores.
The revision - which is identifiable by its CUH-ZVR2 model number - features a streamlined connection cable, and change in the headset's design to enable stereo headphones to be integrated.
Most notably, the processing unit will now allow for HDR pass through, meaning that players can now use the HDR features on their PlayStation system without having to remove the box or unplug the HDMI cables.
The CUH-ZVR2 model will also have updated packaging which should make it easy to spot the new model when compared to the older one. The new design of the PlayStation VR looks absolutely stunning as you can see in the picture. Unlike the old PSVR which debuted past year, the new design does not require users to disconnect in order to view HDR content. But as this change necessitates a new Processor Unit and cables, owners of the previous PSVR model can not simply swap out units for the older existing model.
On top of that, the cable connecting the headset and the Processor unit is slimmer for better usage comfort.
Is there a new PlayStation VR model? We will keep an eye on the new product and let you know as soon as we find out more about its global launch. In Japan, the refreshed VR headset (in a package with the PlayStation Camera) will cost ¥44,980 (about $400).
"With a brand new category of a market, you want a variety of platforms, all doing well to create that rising tide", House told Reuters.
Pricing of PSVR and its various bundles will remain the same when the new version begins rolling out.
This ensures that Sony will continue to support the PlayStation VR, at least in the near-term.