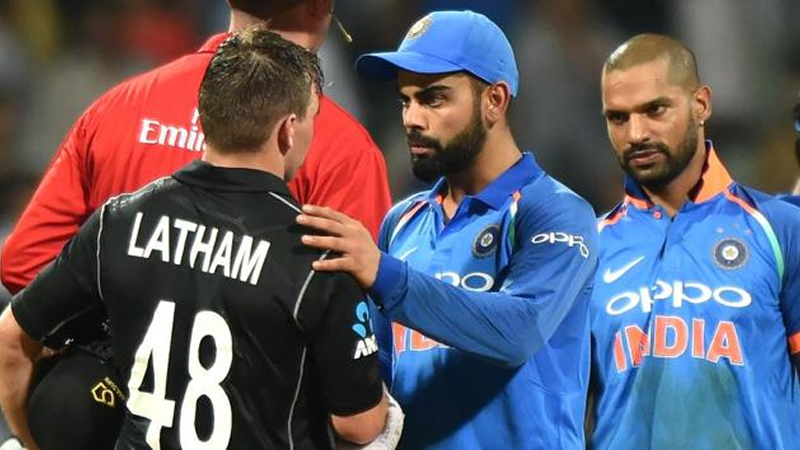 A COUPLE OF HOURS before India's second ODI against New Zealand in Pune, a sting operation has revealed Maharashtra Cricket Association (MCA) curator Pandurang Salgaonkar giving access to reporters, disguised as bookies, of the pitch.
The India Today TV channel broadcast an undercover operation on Wednesday (October 25) morning, showing Salgaonkar, 68, speaking to the channel's reporters and divulging details of the pitch to be used for the second ODI.
In a serious lapse of national governing body for cricket, the BCCI acting Secretary said the match must go on. The venue of the match is at Maharashtra Cricket Association Stadium, Pune. The match should go ahead as planned, despite the scandal, unless the match referee finds evidence of the pitch being doctored, Amitabh Chaudhary told.
Salgaoncar was suspended with immediate effect soon after the news broke out.
What has left senior BCCI officials baffled is that Salgaoncar allowed a self-confessed bookie to accompany him to the main match pitch. He also assured on camera that a score as big as 337 will be chaseable.
Khanna also said that he has already written to Maharashtra Cricket Association (MCA) chief Abhay Apte on the issue.
"So MCA will be making a detailed inquiry on what has happened or what has appeared on the television but before we have our urgent meeting", he added.
The reporters were allowed to walk on the middle of the pitch.
Salgaonkar also said that it is going to be a 337-340 wicket either way.
New Zealand, who clinched the first one-dayer in Mumbai by six wickets, won the toss and elected to bat hoping to win the three-match series with a game to spare. "A strict action has been taken against the pitch curator and the employment relationship between Pandurang Salgaonkar and MCA stands terminated".