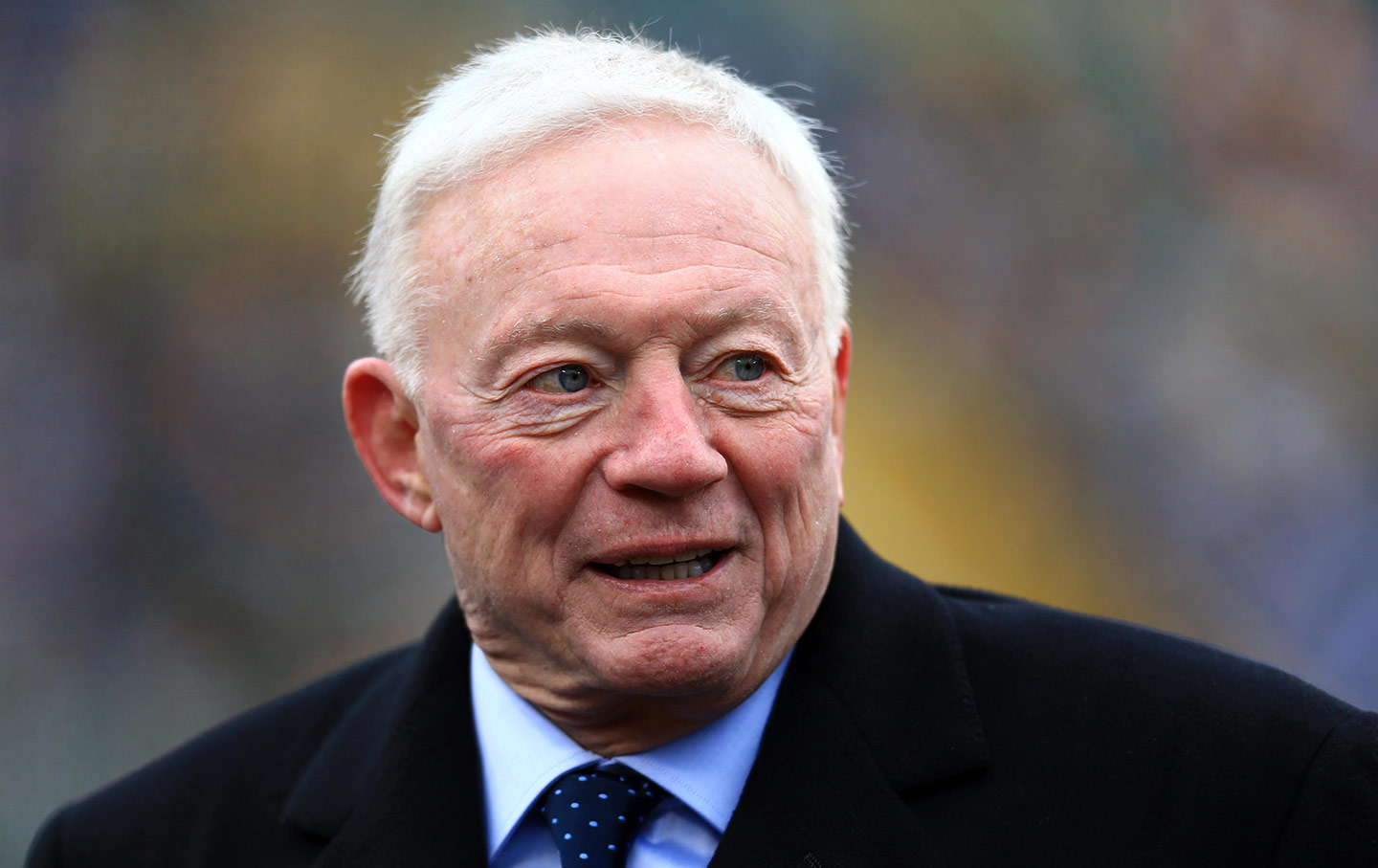 Common believes Dallas Cowboys owner Jerry Jones is exhibiting a "slave owner mentality" by saying he'd bench any player who "disrespects the flag". making HIM the unpatriotic one.
Jones said on Sunday: "There is no room here if it comes between looking non-supportive of our players and of each other or creating the impression that you're disrespecting the flag, we will be non-supportive of each other".
Speaking on 105.3 The Fan in Dallas on Tuesday, Jones said the players could express themselves prior to the national anthem in a similar manner to how the team handled things before their September 25 game at the Arizona Cardinals.
In the meeting, Jones sought to ensure players also saw the bigger picture regarding the business side of the situation, including concerns over TV ratings and sponsors, the source said.
Individual Cowboys players have yet to kneel during the anthem, although two have held up their arm and fist at the end of the song.
The NAACP's statement specifically cited Vice President Pence's decision to leave a Colts game as a reason why it believes "the National Football League has an obligation to take a strong stance on behalf of its athletes and their rights". These latest protests come in the wake of a September 25 rally from President Donald Trump, who spoke out on players who choose to kneel for the anthem.
President Donald Trump says Vice President Mike Pence's attendance at a 49ers-Colts game this weekend was "long planned". Pence left the stadium after some San Francisco players took a knee during the national anthem. Not to mention this just get back for her telling the truth about Trump which is also wack because "To announce that there must be no criticism of the President, or that we are to stand by the President, right or wrong, is not only unpatriotic and servile, but is morally treasonable to the American public".
The former IN governor flew IN to Indianapolis so he could watch Peyton Manning's jersey retirement ceremony. So if they are protesting Trump or doing something as part of the Black Lives Matter movement, I don't think they have a case.
Trump's recent tweets on North Korea have prompted questions about whether the president is leaning toward military action. "So, for me, it's just one of those personal things that I do".
On Monday, Trump tweeted: "Our country has been unsuccessfully dealing with North Korea for 25 years, giving billions of dollars & getting nothing".