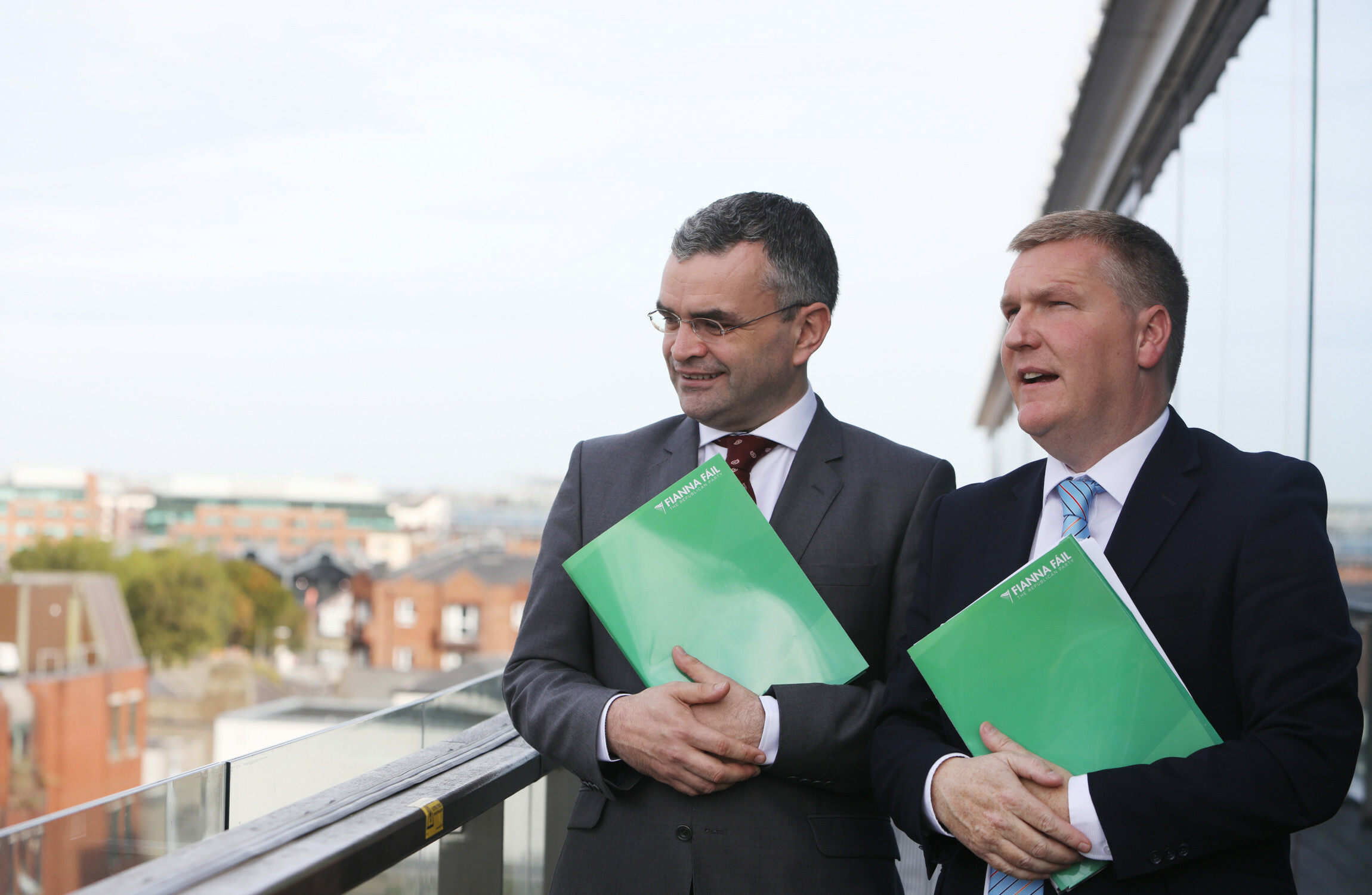 Finance Minister Paschal Donohoe has been revealing details of Budget 2018 in the Dáil this lunchtime.
A "Rainy Day Fund" is to be established in the next year with € 1.5 billion being transferred from the Ireland Strategic Investment fund to start it off.
He says this is another important step in strengthening the country's finances in a changing and risky world especially in light of Brexit.
€1.83 billion has been made available for housing, with 3,800 new social houses expected to be built by local authorities and approved housing bodies.
500 million euro will go into the Direct Build Program with 3000 new social houses by 2021.
There will be a 3% levy for the 1st year of vacant site to more than double to 7%.
For workers, 2 USC rates have been lowered and income tax bands have been raised.
A reduction in prescription charges for those under 70 years from 2.50 to 2 per item.
Increase of €685m in allocation to the Department of Health, brings total funding to nearly €15.3bn next year.
€1.7 billion will be invested in special education with 1,000 new Special Needs Assistants to be brought in before September 2018.
1,300 additional teaching post in schools for 2018 - reducing the student teacher ratio to 26:1.
Minister Donohoe also defended the €5 increase for those on social welfare. The relief for people with loans from 2004-2012 is being continued to 2020 but at just 75% the rate in 2018, 50% in 2019 and 25% in 2020.
2018 will also see an extra 800 gardaí being recruited as well as another 500 civilians being hired.
The entry point to USC remains at €13,000. €2 per week rise in the rate of the qualified child payment.
There are modest income tax cuts, a sugar tax on fizzy drinks and cigarettes are to increase by 50c for a packet of 20. This keeps minimum wage earners out of it.