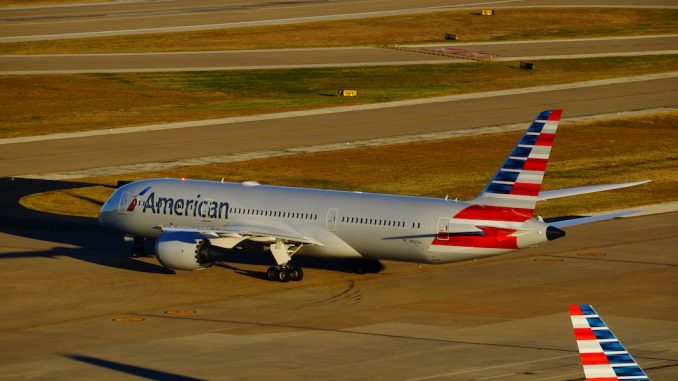 The NAACP says these reports could just be the "tip of the iceberg" of American Airlines' mistreatment of black travelers.
American Airlines Chairman and CEO Doug Parker issued a message to employees of the company in which he said: "we were disappointed to learn of a travel advisory issued by the NAACP regarding American Airlines".
The NAACP is warning African Americans that if they fly on American Airlines they could be subject to discrimination or even unsafe conditions.
We will invite representatives of the NAACP to meet with our team at our headquarters in Fort Worth, Texas.
However, in one instance raised by the group, an African-American female passenger and their fellow traveller, who was white, were booked in first class seats.
The NAACP says it believes the airline may have a problem with racial insensitivity and bias.
One such example involved a black woman and her baby being removed from an Atlanta to NY flight after she asked for her stroller to be brought in from checked baggage before leaving the plane.
Another incident involved a black woman who was ordered removed from a NY to Miami flight after a pilot overheard her complain to a gate agent about a change to her seat assignment without her consent, said NAACP.
"We are committed to having a meaningful dialogue about our airline and are ready to both listen and engage", Gilson said.
In August, the organization issued a travel advisory for Missouri, citing several discriminatory incidents in the state as reasons for individual visitors to travel with "extreme caution". The flight bound for NY faced a five-hour delay due to weather and passengers were asked to return to the terminal's waiting area after boarding.
A man said he was required to relinquish his purchased seats on a flight from Washington, D.C., to Raleigh-Durham, N.C., because he responded to "disrespectful and discriminatory comments directed toward him by two unruly white passengers". The organization called for an "audience" with the airline.
The NAACP says the advisory is in effect until further notice.
The NAACP said the airline personnel's "alarming behavior" only came to light because the passengers involved spoke out and exercised their rights.
The Missouri advisory was the first ever issued by the organization, at the state or national level.
"As we work through this in concert with the NAACP", Parker said, "please keep doing the great and noble work you always do: treat our customers and each other with respect; connect diverse groups of people with each other and allow them to see the world; make the world a smaller and more open place; and do it professionally and safely".