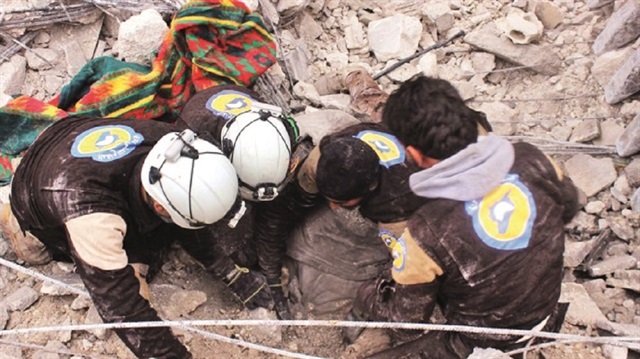 Although, at times, witnesses told the commission that fighters were injured or killed in chemical weapons attacks, the report notes that "the use of chemical weapons is prohibited in all circumstances, including when a military objective is present".
Noting concerns about the impact of worldwide coalition air strikes on civilians, the report highlighted US operations which hit civilians.
Speaking in Geneva, the chair of the commission Paulo Sergio Pinheiro, said most incidents which civilians are killed and maimed involve the unlawful use of conventional weapons, such as cluster munitions and explosive weapons in civilian populated areas. "As part of an aerial campaign in northern Hama and southern Idlib, on 4 April the Syrian air force used sarin in Khan Shaykhun, killing over 80 people, most of whom were women and children", the United Nations said in a statement on UN Commission of Inquiry on Syria's report.
The report, which also documents violations by al Qaeda's branch and other militant groups in Syria, said the commission is gravely concerned about the impact of coalition air strikes on civilians in Raqqa, where US -backed Syrian forces are battling the Islamic State.
In the most conclusive findings to date from investigations into chemical weapons attacks during the conflict, the UN Commission of Inquiry on Syria said a regime warplane dropped sarin on Khan Sheikhoun in Idlib province in April, killing more than 80 civilians and injuring nearly 300.
The U.N. investigators interviewed 43 witnesses, victims, and first responders linked to the attack.
Investigators were not granted access to Syria and based their report on photos of bomb remnants, satellite imagery and witness accounts.
The following month, then US President Barack Obama says the use or even movement of such weapons would be a "red line" for his administration.
September 14, 2013: The United States and Russian Federation reach a deal to eliminate Syria's chemical weapons by the middle of 2014, averting punitive U.S. strikes against the regime of President Bashar al-Assad.
August 7, 2015: The UN Security Council agrees to form a panel of experts to investigate chlorine attacks in Syria. But it has no capacity to prosecute any party, underscoring the geopolitical constraints that hamstring the world's response to the war.
The regime accepted that it had attacked the town but said the gas was released after its aircraft targeted a chemical weapons factory. The Syrian president denies using chemical weapons on his own people. But the media - ignoring the unprecedented withdrawal of a redline which severely damaged United States credibility - played along with the fiction and thousands of Syrian civilians died.
Only a 5 year old would have believed the Russians.