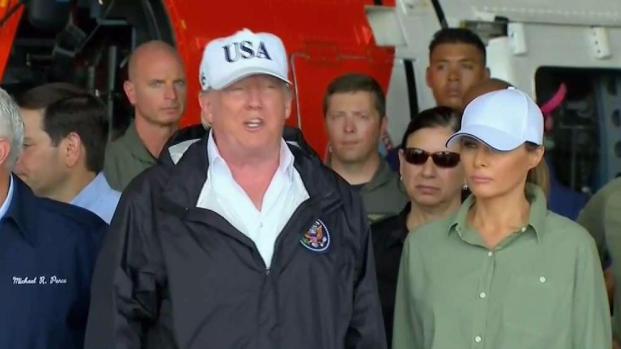 Officials say six nursing home residents died Wednesday morning after they fell ill in a building left without air conditioning due to Hurricane Irma.
The home is directly across from a hospital.
Authorities in Hollywood, Florida have launched a criminal investigation to determine the exact cause of the deaths at the Rehabilitation Center at Hollywood Hills. Also, information released by the state said 44 nursing homes were evacuated or closed.
"Although the details of these reported deaths are still under investigation, this situation is unfathomable", he said in a statement.
Gov. Rick Scott has since directed the Agency for Healthcare Administration to issue an emergency moratorium for the center, preventing them from accepting any patients. The patients were transported to area hospitals, including Memorial Regional Hospital across the street. The hospital never reported losing power during the storm.
Irma, which had ranked as one of the most powerful Atlantic storms on record before striking the USA mainland as a Category 4 hurricane, has been blamed for at least 31 deaths in Florida, plus seven more in Georgia and SC, combined.
According to BBC, ten million people are still without power in Florida, Georgia and the Carolinas after Hurricane Irma. There's been a bankruptcy, a change of ownership and Medicare inspectors have given this place below-average ratings.
City officials described the interior as "excessively hot", despite portable air coolers and fans that, according to state records, had been placed throughout the facility.
But the home also has a relationship with Larkin Community Hospital, which has a long history of running afoul of health care regulators. The state lists Dr. Jack Michel, of South Miami, as the company's manager.
That 2006 case involved a $15.4 million settlement.
"While our center did not lose power during the storm, it did lose one transformer that powers the air conditioning unit. They identified which facilities were to be critical, top infrastructure facilities", Mr Gould said. One of them was later evacuated because of the heat. "You go, you check on them, you make sure they have water and food and that's it", he said.
The temperatures in Broward County north of Miami have reached 32 degrees Celsius in the three days since Irma smashed into Florida on Sunday. She said she could not comment on the conditions of those patients. She said Hibbard told her, "I can't breathe". "Nobody's telling us nothing".
Early on Wednesday, several calls were placed to emergency services from the Hollywood nursing home.
In the state of Florida, one in five residents is 65 or older. "Our hearts go out to the families and friends of those who were affected", the Sun Sentinel quoted Carballo as saying.
But by early Wednesday, the center had placed three calls to report patients in distress, prompting firefighters to search the facility.
Skilled nursing operators were already focused on emergency preparations before the recent hurricanes, but following the deaths of eight SNF residents in the wake of Hurricane Irma, providers can expect harsh consequences if their plans don't meet requirements.
In a statement, nursing home administrator Jorge Carballo said, "We are devastated by these losses".
The death toll from Irma stood at 81 on Thursday, including 38 in the United States, with several hard-hit Caribbean islands including Puerto Rico and the U.S. Virgin Islands accounting for more than half of the fatalities.