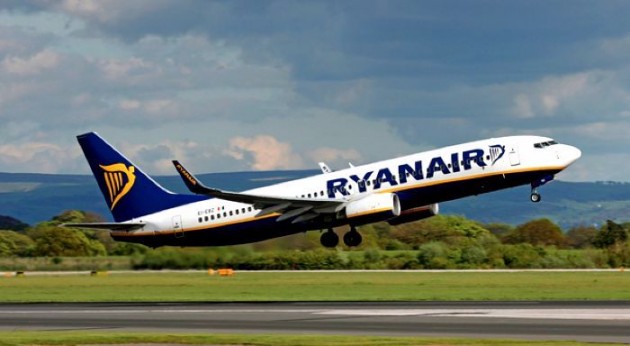 "It appears that Ryanair has now capitulated", CAA Chief Executive Andrew Haines said in a statement on Friday, after the regulator had warned the airline on Thursday to deliver "action, not words". The agency said Ryanair also failed to tell customers it was obliged to refund expenses such as meals and hotels or travel costs to different airports for replacement flights.
The low-budget airline had been given a deadline of 5pm this evening by the UK's Civil Aviation Authority to correct its compensation policy for passengers.
Following this, the British aviation regulator had rebuked the airline for providing "misleading information" after it offered the affected passengers either the choice of refunds or alternative Ryanair flights.
Around 400,000 customers were left without a flight after the airline granted holiday to pilots when there were not enough pilots to fly.
But Frank Brehany told Julia Hartley-Brewer that he has asked regular Ryanair users "is this going to put you off?" and "the blunt answer was no, because they enjoy the price and the flexibility".
Its guidelines state that if an airline cancels a flight it must offer passengers an alternative flight under European Union law.
Ryanair said in a press release that the move was made to comply with the Irish Commission for Aviation Regulation rather than the CAA, but said the demands of the two organisations were the same.
Ryanair boss Michael O'Leary said: "We sincerely apologise to those customers who have been affected by last week's flight cancellations, or these sensible schedule changes announced today".
The airline told passengers they can receive a refund or be transferred on to other flights or travel by trains, buses or auto hire. A further 18,000 services stretching through March were cancelled Wednesday by the company, which was already facing criticism over its management of the issue and the impact on customers.
The new cancellations include several popular routes used by United Kingdom passengers, such as Stansted to Edinburgh and Glasgow, Gatwick to Belfast, Newcastle to Faro, and Glasgow to Las Palmas.
Ryanair's Chief Marketing Officer Kenny Jacobs said: "We are committed to processing all such claims within 21 days of receipt and hope to have all such claims settled before the end of October".
He added that 99 per cent of Ryanair's customers remain unaffected by the cancellations.