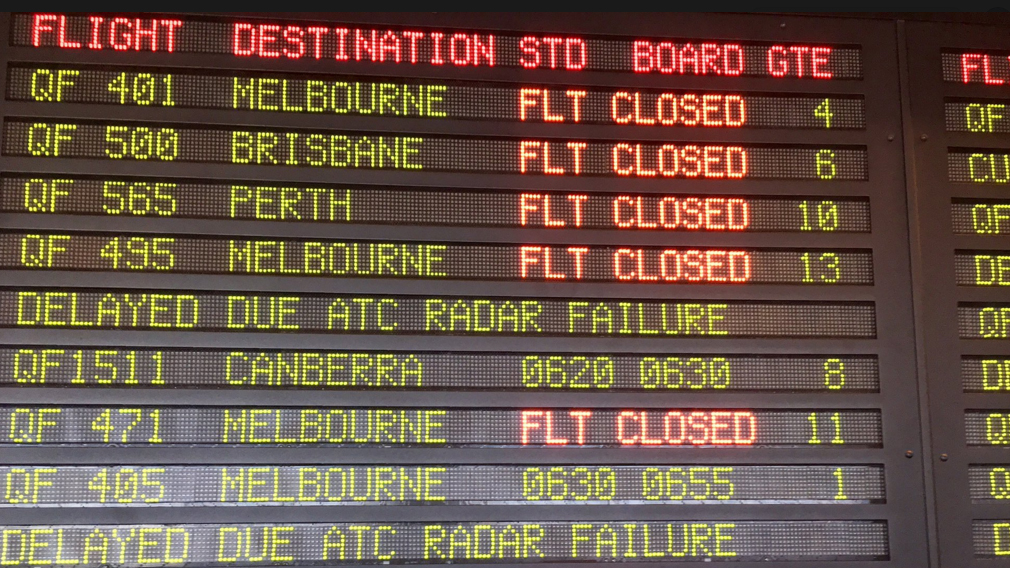 Melbourne Airport is clearing a backlog of flights after technical issues at Sydney Airport sparked air-travel chaos at major terminals across the nation. But during the four hour window air traffic control operators were forced to use slower, manual systems which caused cancellations and long delays.
Qantas Airways Ltd, the country's biggest carrier, said in a statement posted on its Website that there were "significant delays at Sydney Airport affecting all airlines" without giving more detail.
Twitter is, of course, having somewhat of a field day.
One pilot described the Harbour City's skies as being "like a ghost town" to air traffic control as he came in to land.
"We do anticipate a possible flow on effect later today however we encourage passengers to check with their airline for the most up to date information on their particular flight".
"Flights are delayed due to an @airservices system issue".
Her flight from Perth to Melbourne overnight was cancelled and she was put on a flight to Sydney.
This feeds into the radar picture and without it, controllers can not see which plane is which.
Domestic passengers at the airport tweeted photos of a departures board with flight status reading "delayed - due ATC radar failure".
Potentially affected travellers should contact their airlines.