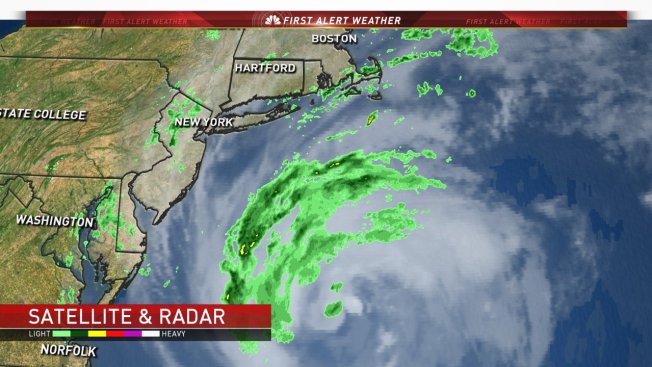 Tropical Storm Jose is losing strength, but marching on.
Jose wasn't moving much, however, and that is a trend that is expected to continue into next week.
Wind Advisories and Tropical Storm Warnings remain in effect for parts of Southern New England.
Winds were reported to be blowing at 20 miles per hour with gusts up to 30 miles per hour Wednesday evening.
Jose's center has turned toward the northeast but will later stall and slowly drift westward or west-southwestward late this week as a post-tropical low-pressure system well southeast of Nantucket Island.
Coastal communities in Brooklyn and Queens are bracing for the impacts of Jose.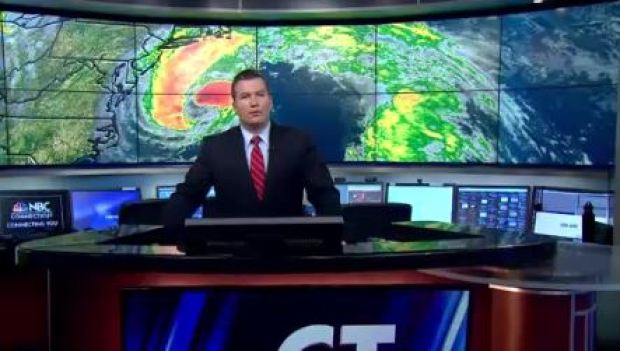 Nightly Weather Forecast for September 19 Ryan Hanrahan has the forecast on September19th,2017
NY officials say National Guard members, emergency equipment and supplies are ready on Long Island in case tropical storm conditions occur there.
Between 1 and 4 inches of rain are expected along the New England coast. Scattered power outages and tree damage can not be ruled out along the immediate coast within the tropical storm warning area through Thursday.
ATLANTIC CITY, N.J. (AP) — Jose is swirling east of New Jersey, but forecasters are warning of rip currents and coastal flooding.
Minor coastal flooding is expected near Newark during Thursday morning's high tide, including on local roadways.
Check back for updates on Jose's forecast over the next few days as more details become available.