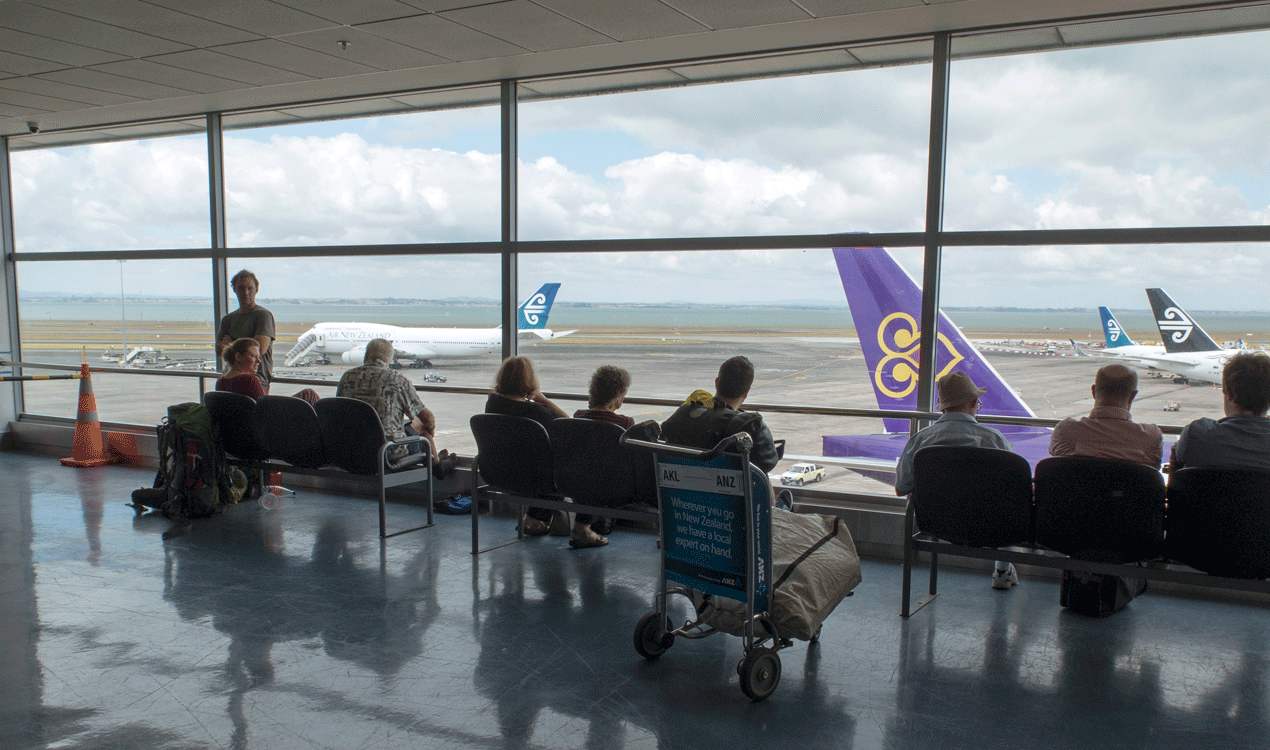 New Zealand's largest airport has been struck by a fuel crisis after the only pipeline carrying jet fuel to Auckland Airport ruptured, cutting off the supply of all fuel. However, closer inspection has shown that the damaged section needs to be replaced.
Seven departures and seven arrivals were cancelled on Monday morning, according to the Auckland Airport's website.
Air New Zealand Chief Operations Integrity & Standards Officer Captain David Morgan says the refueling stops completed overnight went well and the practice will continue to alleviate pressure on fuel supplies in Auckland.
Refining NZ said it believed the pipeline from its refinery to the airport was accidentally damaged by a digger and a 30-strong team was working around the clock to fix the pipe.
So far, all of the cancelled flights have been domestic, with inbound worldwide flights diverting to other NZ airports to refuel before touching down at Auckland, or tapping some of the supply that is getting to the airport.
"Early identification and containment has minimised the environmental impact of the leak", the company said in a statement.
"The refinery is still operating, meaning fuel is still being produced and shipped around the country, supplemented by fuel imports as per usual", it said.
"It's a private company that owns it and you would expect them to have better contingency plans", she told Radio New Zealand.
A few flights with Jetstar, the Melbourne-based low-priced airline, have been rescheduled, while there have been minimal disruptions to flights with Virgin Australia and no cancellations reported as of yet for flights with Emirates and Singapore Airlines.
"We will have additional staff in the terminals supporting passengers and addressing any questions or concerns they may have", he said.
It is hoped the pipeline will be fixed and jet fuel delivered to Wiri in south Auckland by Tuesday next week at the latest.
Auckland Airport's ASX-listed shares were up 1.91 per cent to $5.88 on the news.
The pipeline also supplies petrol and diesel to Auckland, but motorists won't feel the impact over the next few days, Mobil Oil said.
"Market-based reforms, including fair and reasonable access to on-airport jet fuel storage and distribution systems, are necessary to enable effective competition between suppliers and support reliability and industry resilience".