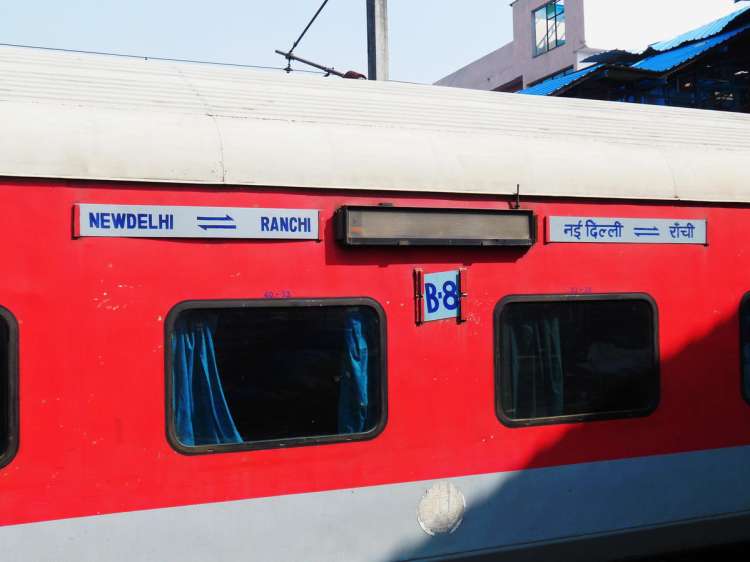 Railway officials said the driver of the Ranchi Rajdhani heard a cracking sound just as the train was changing tracks after which the engine and generator bogey were derailed.
Two coaches of a goods train derailed near Khandala, Maharashtra on Thursday. The Delhi bound Ranchi Rajdhani was changing tracks to reach its scheduled platform at the New Delhi Railway station when its engine and generator van derailed. In another incident on August 23, as 10 coaches of Kaifiyat Express train derailed after crashing into a dumper which strayed on to the tracks in Auraiya district, about 100 passengers were wounded.
The Norther Railway spokesperson while confirming the derailment has said that no fatalities were reported as of now.
With the engine and power vehicle of Ranchi-Rajdhani Express went off the track today on Delhi's Shivaji bridge, the count went on to three today. As all the passengers of both the trains are safe, New Railway Minister must have felt a sigh of relief. According to railway officials, the incident occurred near Obara around 6 am. The train was moving very slowly and stopped suddenly.
Earlier in the day, seven coaches of the Jabalpur-bound Shaktikunj Express derailed in Sonbhadra district of Uttar Pradesh.
This is the fourth such derailment in less than a month. No one was injured in that mishap also.
Utkal Express- On August 19 this train had derailed in Muzaffarnagar taking lives of 22 people and injuring more than 150 people.