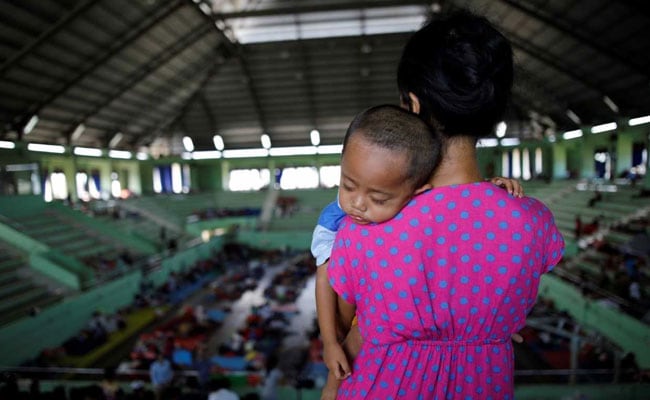 "I think there are some people that either don't understand, or don't believe, or are just stubborn and don't want to go", said Kenny Peavy, an American expat who fled with his family last Friday.
As seismic activity at Bali's Mount Agung continues to increase, Indonesian authorities and volcanologists suspect the volcano could erupt at any moment.
Despite the significant increase in estimated evacuees, the government said it was prepared.
This week Indonesia's national disaster agency has sent face masks, mattresses, blankets and tents for evacuees, who have also been provided with food.
Five mobile sirens have been installed in the danger zone to warn residents in the event of an eruption.
Around 10,000 animals have also been evacuated from the flanks of the volcano, about 75 kilometres (47 miles) from the tourist hub of Kuta.
But officials now said people are fleeing even farther areas.
He said not everyone had left the danger zone because they didn't want to leave livestock, were underestimating the risk or because of religious reasons.
Spewing steam and sending tremors through the area, the volcano's alert status was raised to the highest level last week.
"Back then we weren't evacuated until it got really risky", Gusti Ayu Wati, 82, said.
A villager rides by, with Mount Agung seen in the background, in Karangasem, Bali, Indonesia, Sept. 24, 2017.
More than 6,000 people have been moved to emergency shelters on Vanuatu's northern island Ambae in the South Pacific as volcano Manaro Voui threatens to erupt.
Both countries are evacuating amid fears of imminent volcanic eruptions and they urge several countries, including Australia and Singapore, to issue travel advisories.
Mount Agung's eruption ni 1963 was one of the most powerful eruptions ever recorded and resulted in thousands killed.