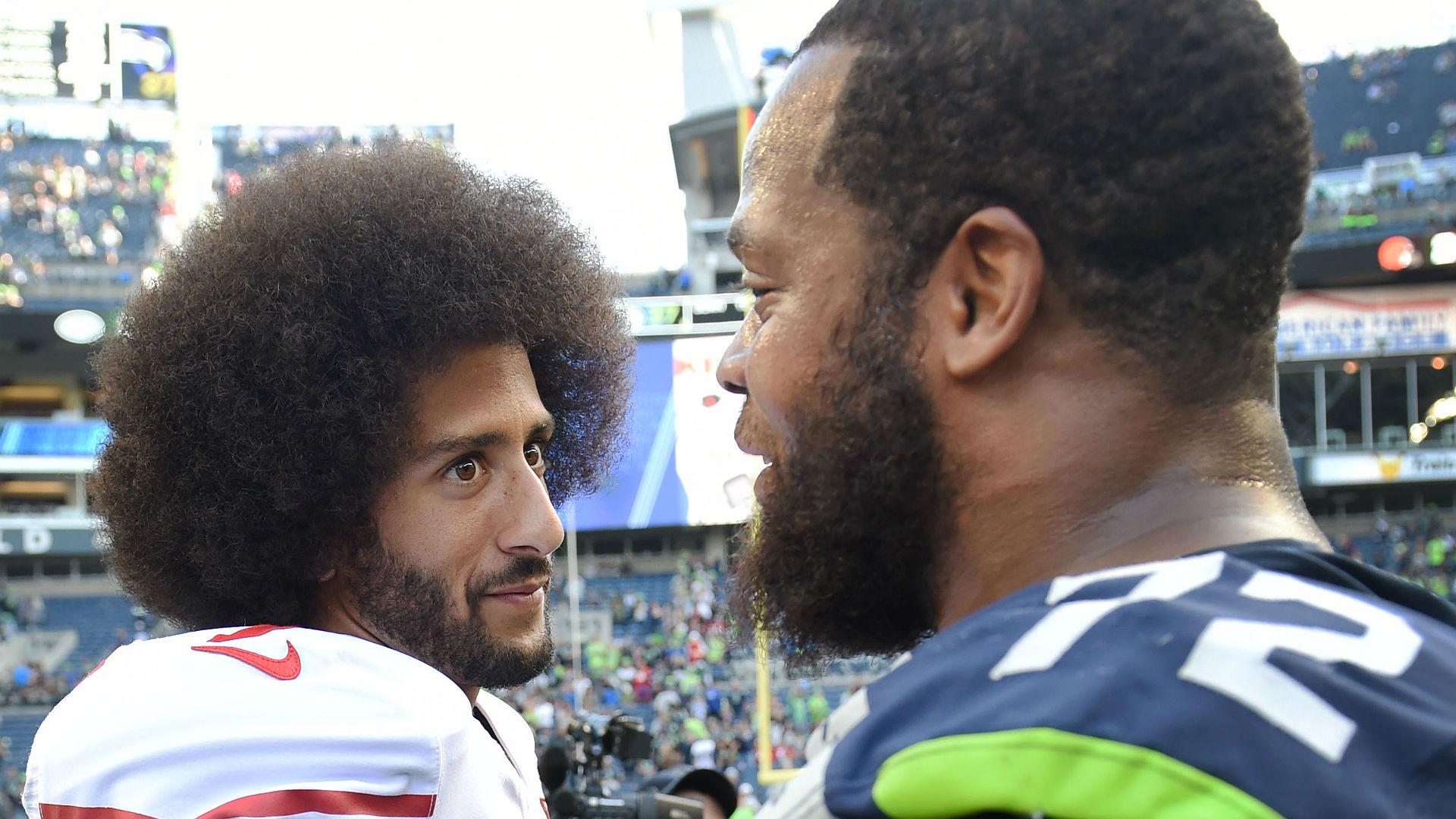 Marshawn Lynch appeared to stage a silent protest in his return to the NFL, as the Oakland Raiders' running back remained seated during the national anthem prior to the team's 20-10 loss to the Arizona Cardinals.
"[Lynch] said, 'This is something I've done for 11 years, it's not a form of anything other than me being myself.' I said, 'So, you understand how I feel".
Raiders Coach Jack Del Rio doesn't approve of Lynch's actions, but doesn't plan to take any action to stop him. "But I respect you as a man and you can do your thing". "I think he cares about some real, legitimate issues that have to be talked about".
Lynch, who rose to National Football League stardom as a member of the Super Bowl winning Seattle Seahawks, initially retired after the 2015 season before applying for reinstatement.
Without hearing from Lynch, it's impossible to say for sure what he intended to say by sitting out the anthem, or what he meant when he explained himself to his coach afterward.
According to NFL Network's Michael Robinson, Lynch has routinely sat down during the National Anthem.
Lynch, who last spoke to the media in June, did not speak to reporters after the game.
Last year, while sitting with Conan O'Brien, Marshawn discussed Kaepernick's decision to take a knee when the QB was still with the San Francisco 49ers.
PFT tracked down a video of the national anthem before the November 13, 2011 Ravens-Seahawks game in Seattle, and that video clearly shows Lynch standing for the anthem. Lynch (No. 24) can be seen standing on the sidelines during the anthem (about 3:40 of video). "If you're really not racist, then you won't see what he's doing as a threat to America, but just addressing a problem that we have". Kaepernick did not stand for the anthem last season as a protest at racial injustice in the U.S., and several other players followed his example.