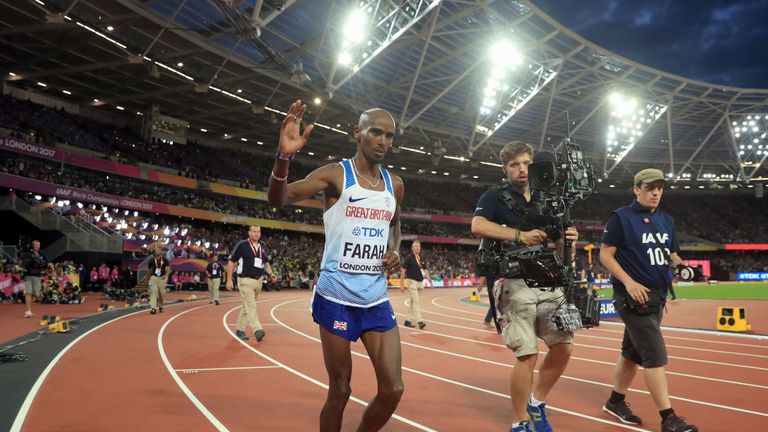 Farah, who was racing his final championship race on the track during the men's 5,000m final on Saturday, settled for second behind the Ethiopian in 13:33.22, just back of Edris' 13:32.79.
Farah's national record for the 5,000m. "To beat Mo, it's taken them six years to do it but you've got to give it to them".
As a compelling 12-and-a-half laps came to the boil it was Farah chasing, not trying to fend off and kick as is so often the case. They [the Ethiopians] run as a team.
But Farah remained a fighter and a racer to the end.
His British team-mate Andrew Butchart finished eighth in 13mins 38.73secs.
It's been unbelievable but it's been a long journey.
"For the last three or four years I have been pretty much by myself and it didn't make much difference really - I knew what I needed to do", Farah added.
"To be honest with you it takes so much out of me". "I don't think there was any more I could have done".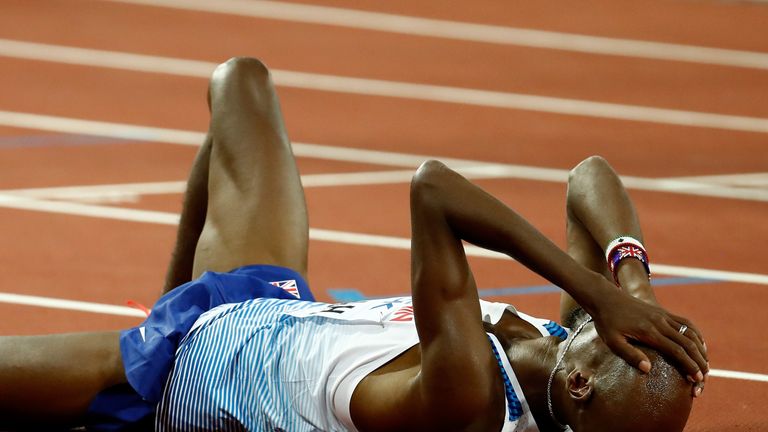 He had collapsed in tears after missing out on gold
"It's like I have achieved what I have achieved and you are trying to destroy it", Farah said with tears running down his face.
"The better man won on the day, but I gave it all".
"The fact is, I work hard at what I do and I achieve (it) through hard work... putting my balls on the line, year after year, and delivering for my country, and for the people out there".
Paul Chelimo tried to stretch things out in the early stages of the race, while Ethiopia's Selemon Barega and Patrick Tiernan, of Australia, took it in turns to pick up the pace midway through.
Even if there is no fairy tale ending, similar to what happened with a certain Jamaican sprinter, Farah will go down as one of the true greats in the sport.
New champion Edris performed Farah's famous "Mobot" celebration as he crossed the line in triumph. "After the (10,000) he was maybe exhausted so he did not have enough for the last kick". "If I have crossed the line, and Mo Farah has done something wrong, then prove it".
"I am the new champion for Ethiopia".
Afterward Edris did the Mobot, Farah's signature postrace move, to celebrate his win and out of respect for Farah.