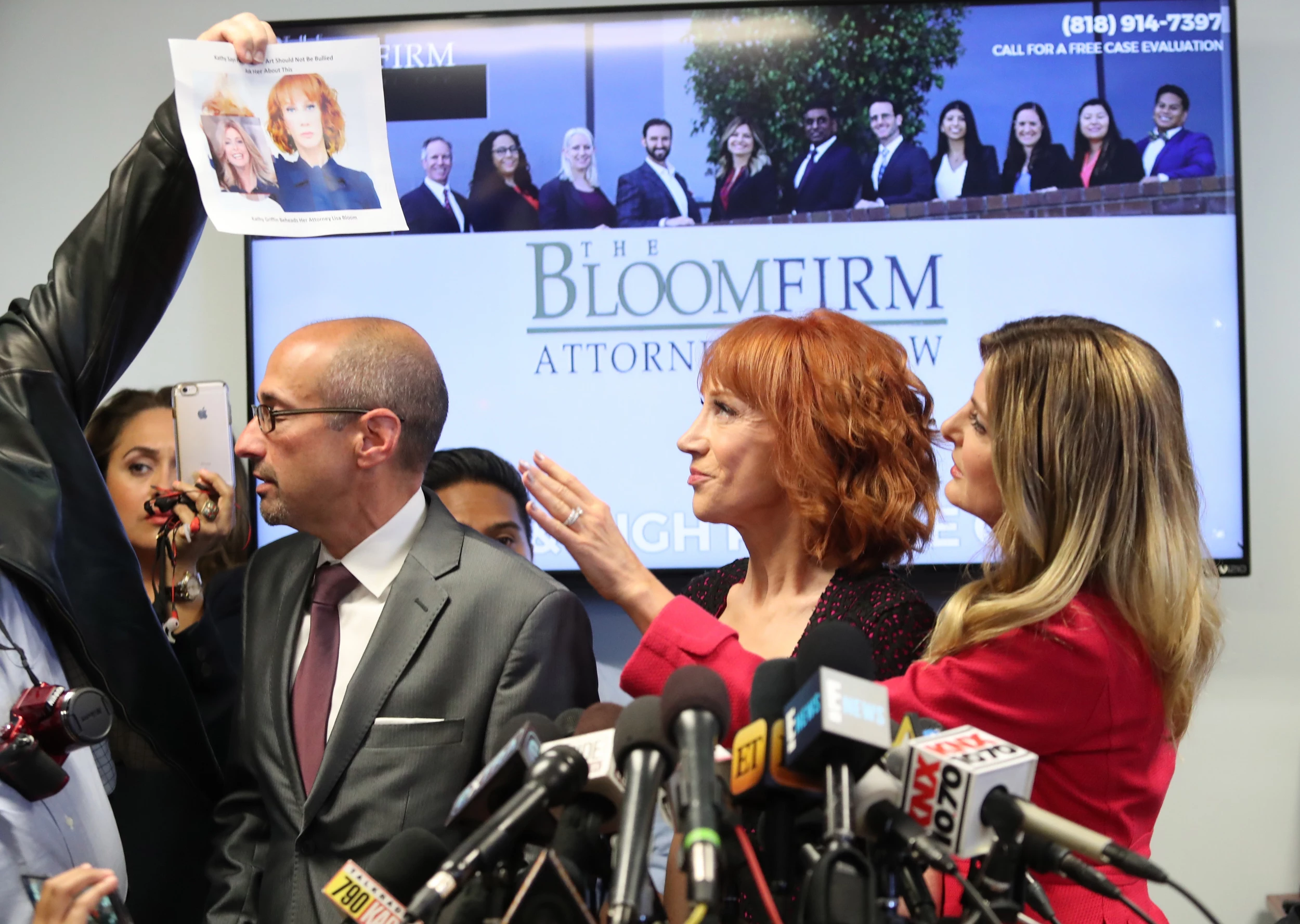 "The whole thing got so blown out of proportion, and I lost everybody", she said on the show.
Never mind, everyone. It looks like Kathy Griffin has changed her mind and she's "no longer sorry" about that photo depicting Griffin holding Donald Trump's bloody, severed head.
Kathy Griffin is hashtag sorry not sorry, the comedian says she is no longer apologizing for her criticism of the President.
The comedian also criticized Trump's pardon of former Arizona lawman Joe Arpaio and the president's call for a ban on military service by transgender people.
Griffin is back in the news after announcing her worldwide Laugh Your Head Off tour Sunday.
She lamented that she lost everything and many of her friends were posting tweets against her.
"No, you're full of crap". "Like, I had Chelsea Clinton tweeting against me". Despite her quick apology, the controversy cost Griffin deeply.
Griffin told Yashar Ali of New York Magazine, she was hurt that Cooper did not contact her before he posted on Twitter his repudiation of what the comedian did.
"I lost everybody", she said. I didn't lose just one night on CNN, my entire tour was canceled within 24 hours because theaters were getting all these death threats.
But she argued her picture wasn't out of line compared with the "atrocities that the president of the United States is committing".
'I would be abandoning my principles as a comic and a human being if I backed off President Trump or any public person, ' she said, 'Comics by their nature are anti-Establishment. "These Trump fans, they're hardcore". "I've been talking to Australians who, for the first time, are saying, 'We're afraid to go to America'".
She said she's going back on tour and giving interviews to let people know how vicious she believes the Trump administration and political base are.