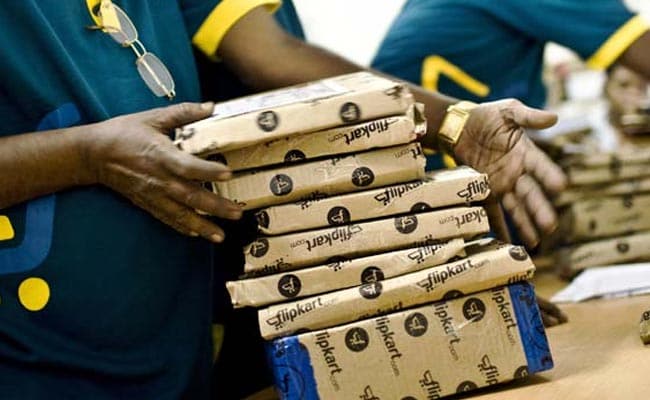 SoftBank had tried for several months to engineer a merger of Snapdeal with Flipkart, but it emerged last week that those talks had broken down.
In April this year, Flipkart had raised $1.4 billion from Microsoft, eBay and Tencent at a valuation of $11.6 billion. Tiger Global Management, one of the earliest backers of Flipkart, partially sold its stake to SoftBank.
Another ecommerce platform, Paytm E-Commerce, is considered a significant player in India thanks to the financial backing it's received from Chinese ecommerce giant Alibaba.
The grocery business being piloted by Flipkart will also be scaled up, where it takes on Amazon India which has committed to spend $500 million to grow its food products and perishables vertical with clearance on FDI in the sector.
India's largest Internet firm Flipkart Ltd has raised a fresh round of capital from SoftBank Vision Fund-$2.5 billion, three people said-increasing the company's cash reserves to more than $4 billion, which will help in its battle against arch-rival Amazon India. "As the pioneers in Indian e-commerce, Flipkart is doing that every day". "SoftBank's proven track record of partnering with transformative technology leaders has earned it the reputation of being a visionary investor", the co-founders said in the statement.
"The funding round further solidifies Flipkart's balance sheet and will help accelerate investment in driving continued market leadership", it said. We want to support innovative companies because they are best positioned to leverage technology.
"The Vision Fund is proud to be part of this landmark transaction which is a strong endorsement of India and its thriving economy", said Rajeev Misra, CEO of the Vision Fund. Completion of the investment is subject to customary regulatory approvals and closing conditions.
SoftBank's Vision Fund was launched in October 2016. In January 2017, it was reported that SoftBank Capital, will facilitate its investments in India via its $100 Bn tech focussed fund, Vision Fund.
The latest funding comes at a time when the buzz about Snapdeal Flipkart deal fallout is just settling down. Snapdeal is a portfolio company of SoftBank. Amazon's entry into India in 2013 had eroded Flipkart's cash further as it struggled to compete with the US company offering steep discounts. Amazon Seller Services - the marketplace arm of Amazon India - posted revenues of Rs 2,275 crore in FY16, up 122%.