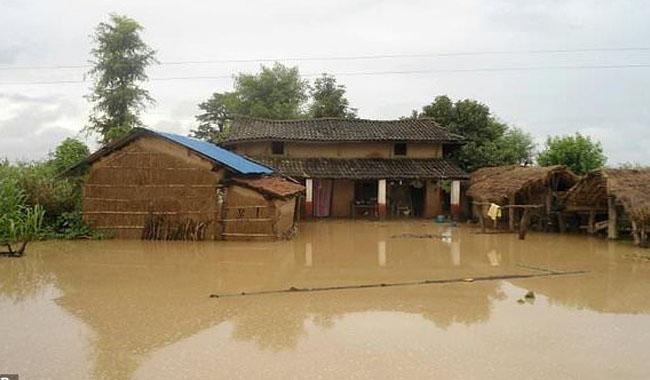 Issuing a statement following an emergency meeting on Sunday, the human rights watchdog appealed the Nepal government, security agencies, national and worldwide organizations to expedite the rescue and relief operation in flood and landslide affected settlements.
According to the Ministry of Home Affairs, at least 13 persons were injured in the rain-related incidents and 17 others remained missing.
Though the NHRC has mentioned the total death toll as 64, the Home Ministry has confirmed the deaths of only 49 till Sunday afternoon in floods and landslides triggered by incessant rainfall since Friday.
One of the most affected areas is Sauraha, where several hotels have flooded.
Some 36 people were missing in 23 districts across the country's densely populated southern plains, which border India.
1005 houses have been damaged and more than 30,000 houses are inundated.
Army and police continued search and rescue operations, with more than 34,000 houses submerged, the official added.
Nepal government has called for assistance in the search, rescue, and distribution of relief in the aftermath of the heavy loss of life and property due to the landslide and floods in different parts of the country. Many roads are submerged or covered by debris from landslides, providing further challenges to rescue efforts. Prime Minister Sher Bahadur Deuba ordered district administrations to intensify rescue operations.
There is criticism against India for not opening floodgates on the rivers on time, which has resulted in floods in southern Nepal, especially in the Terai region. The season ends next month and officials have said the rains might continue.
Monsoon rains from June to September are important for farm-dependent Nepal, but they also cause havoc each year.