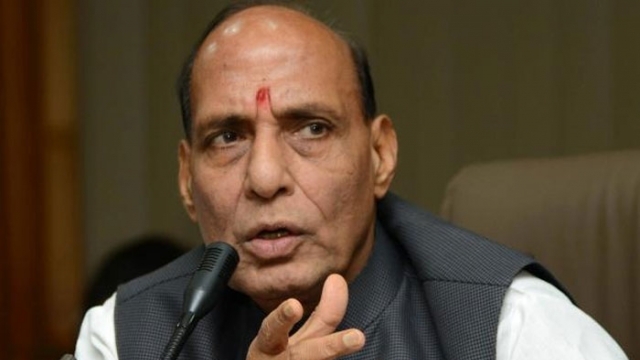 The Jammu and Kashmir police has released the names of the Amarnath Yatris who lost their lives in the terror attack in Anantnag in Jammu and Kashmir.
Three separatist leaders - Syed Ali Geelani, Mirwaiz Umar Farooq and Mohammad Yasin Malik - also expressed deep sorrow and grief over the killing of Amarnath pilgrims and strongly condemned it.
The terrorists then fired at a police picket near Khannabal, said police.
Congress vice president Rahul Gandhi also condemned the attack saying that India will never be intimidated by terrorist cowards. The pilgrims were on way to Jammu after paying obeisance at the holy Amarnath cave situated in the mountainous region of south Kashmir.
Sonia said the government should order a thorough probe into any security lapses.
Police said the bus was not a part of the yatra convoy which is being provided elaborate security.
Jammu and Kashmir's minister of state for education Priya Sethi, speaking to WION, said eight pilgrims had died, and that 14 had been injured.
The shooting happened near the southern Anantnag town on the main highway linking the Indian-controlled Kashmir with the rest of the country.
The gunmen first attacked an armoured police vehicle, and the officers in the vehicle returned fire, a police statement said.
Just weeks ago, intelligence agencies had warned that militants were planning to target 100 policemen and as many Amarnath pilgrims to trigger communal violence, prompting the authorities to deploy more than 40,000 troops to protect the twin routes of the 40-day pilgrimage.
The last time the Amarnath yatra was targeted was on August 1, 2000.
Sources said there were general inputs regarding a threat to Amarnath yatris, but no specific input indicating the time or place of a possible attack.
Former Jammu and Kashmir chief minister Omar Abdullah tweeted, "Very sad news".
"The incident has left Kashmiris' heads hanging in shame.The attack is a blot on the name of Muslims and the people of Kashmir", said Mehbooba. In spite of recent successes against militants & unprecedented force presence, ? he added.
Six Hindu pilgrims, majority women, have been killed in a gun battle that erupted in Indian-administrated Kashmir after suspected rebel fighters attacked a police vehicle, officials said.