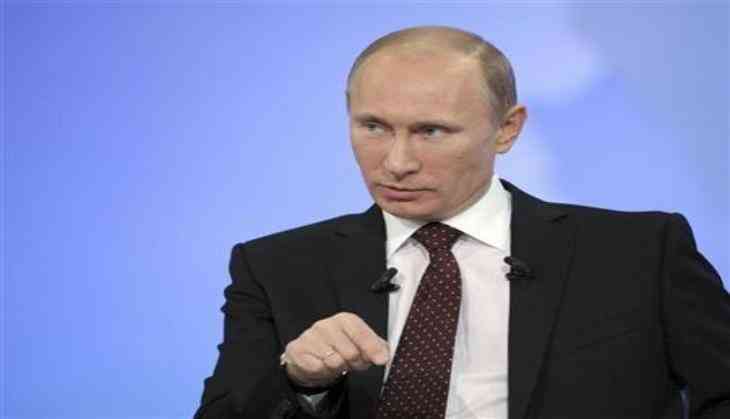 Addressing reporters in Moscow, Ms. Zakharova warned Russian Federation will soon react in kind if the Trump administration continues to keep in place sanctions that resulted in the abrupt seizure last December of compounds in NY and Maryland along with the expulsion of 35 supposed diplomats.
The Obama administration subsequently sanctioned Russia by seizing compounds and expelling diplomats in late December, but the Russian government, including President Vladimir Putin, have continued to deny responsibility.
Sebastian Gorka, a deputy assistant to President Donald Trump, said in an interview on CNN's "The Lead" with Jake Tapper that the White House was considering a number of actions in the spirit of "cooperation".
Russia said Friday it is "ready to take reciprocal measures" if the United States does not return property in America seized in December as part of the Obama administration's response to Russian meddling in the US election and harassment of American diplomats in Moscow.
A former Obama administration official told the Post the former administration had "no intention" of ever returning the compounds.
Speaking on Friday, Russian Foreign Ministry spokeswoman Zakharova said Russia was eady to significantly reduce the number of personnel at the US Embassy in Moscow as a response to the seizure of its diplomatic property in the United States.
Trump's positive comments about Russian leader Putin both before and after he assumed office as President of the United States have caused additional concerns.
In a tweet on Sunday, Trump said that "sanctions were not discussed" during his meeting with Putin.
"The seized objects have not been returned". "This totally contradicts global law".
When pressed Thursday by CNN's Jake Tapper on why the Trump administration is considering returning two Russian compounds to USA soil, White House aide Sebastian Gorka pointed to the importance of giving "collaboration, cooperation, a chance".
Also on Wednesday, the Russian Federation Council (upper house of the parliament) Speaker Valentina Matviyenko warned that Russia will "respond appropriately" to the USA seizure of its properties if diplomatic efforts fail. Lindsey Graham (R-S.C.) and Sen.
The Kremlin warned on July 14 that it would reject any preconditions for the return of Russian diplomatic property seized by the United States. "We know how to respond".
Former Director of National Intelligence James Clapper also denounced the notion of returning the compounds last week.