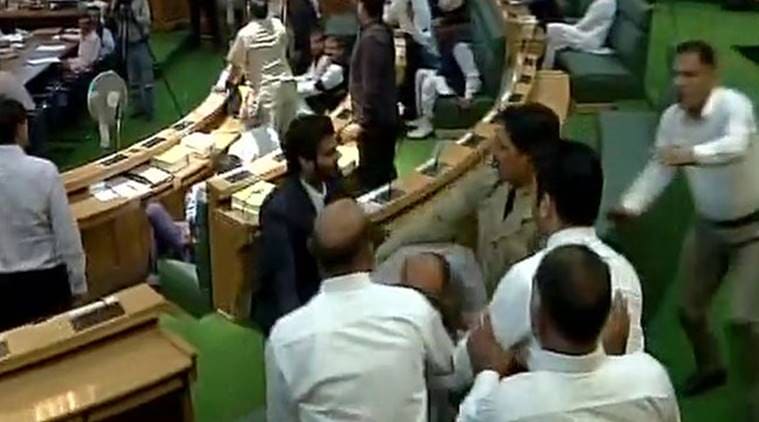 Shops and the business establishments remained closed in major towns and tehsil headquarters in the Kashmir Valley, including restriction free areas of Srinagar, where state lawmakers are participating in a debate at a four-day special session of Legislature since yesterday on implementation of GST.
The PDP-BJP government convened the special session to end logjam over GST implementation after failing to evolve a consensus over the issue outside the legislature.
That would have been troublesome since one of the main aims of the GST was to convert India into one single market, which would have been impossible to do had one of the states stayed out of it.
The prime reason for the delay in this PDP-BJP ruled state in rolling out the tax reform was the obstruction caused due to the protest and the special status enjoyed by the state.
Addressing fears raised by the business community here, he said, "Industry exemptions and tax remissions will continue both from the Centre and the State Government under the new tax regime".
In some of the dramatic and rage-filled moments during the special discussion over the GST bill on Tuesday, Jammu and Kashmir minister Imran Ansari threatened National Conference leader Devender Rana "I can lynch you here." in the Legislative Assembly. He also said that the State will retain unbridled powers to tax. He said such a move will open a Pandora's Box, which will have implications on the special constitutional Position of J&K in future.
After the resolution was passed, Drabu termed it a statement of a principle.
"The House gave its concurrence but it will not get implemented automatically unless the President invokes his rights under Article 370 and extends the provisions", a senior officer privy of the developments said. He said the residual powers of the state ceased to exist in 1986 by a Presidential Order. "The exports have also halved with only 150 truckloads of goods moving from J&K to other states. It is being used for creating fake controversies", he said.
The opposition MLAs alleged that the ruling PDP under pressure from its BJP ally has chose to bulldoze through the GST implementation in the state. "Instead, what we are proposing is that the GST Council must come within the ambit of Article 370".
"We are not touching the Constitution of J&K, so where is the question of violation of basic structure of constitution?"