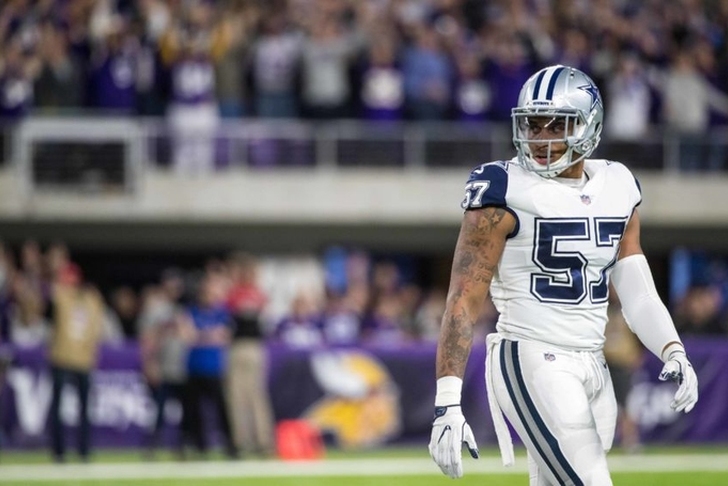 Frisco police said they charged Wilson with two counts of aggravated assault with a deadly weapon at 8 p.m.in the stadium's parking lot during Frisco's Freedom Fest.
He's since been released from custody after posting $20,000 bond.
Wilson was arrested near Toyota Stadium in suburban Frisco.
The Cowboys have not yet commented.
With Minnesota, Wilson had 197 tackles combined in his junior and senior seasons in 2013 and 2014.
This is the second consecutive summer in which Wilson's had an issue prior to training camp, although his arrest is of far greater seriousness than last summer's paintball injury. The Cowboys also have two suspended starters in defensive ends David Irving and Randy Gregory.
Wilson could face possible discipline if NFL commissioner Roger Goodell determines Wilson violated the league's personal conduct policy.
Wilson was a fourth round draft pick by the Dallas Cowboys in 2015 after leading the Gophers in tackles and tackles for loss his senior year. He has played all 16 games each of his first two seasons, with extensive time on special teams.