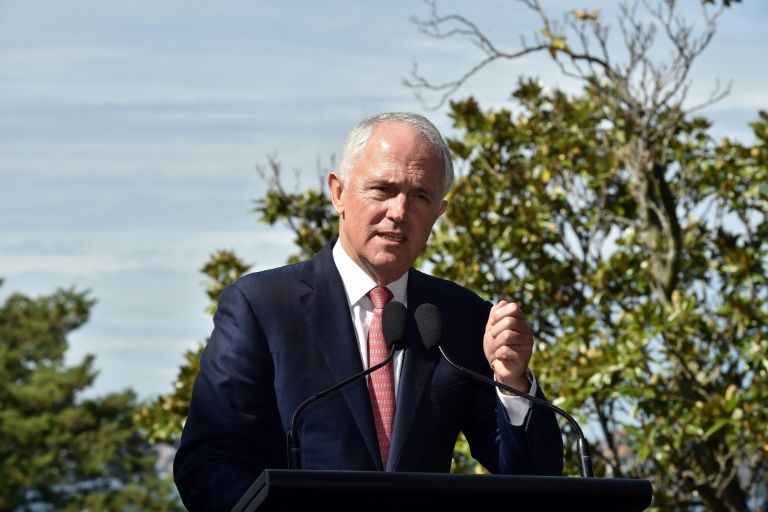 Turnbull said the law must be changed that requires state and territory governments to exhaust their capacity to respond to domestic terror events before they can ask for military help, reports The Guardian.
The military will be given sweeping powers to deploy forces and even take charge during terrorist attacks.
Australia's military will be more readily deployed to respond to domestic "terrorist incidents" under proposed changes to laws by the government.
Last week, Mr Turnbull spoke to police in London who responded to the London Bridge and Borough Market attacks, where three terrorists killed eight people and injured 50 in a few minutes.
The new powers will also allow troops to help police stop suspected attackers from fleeing the scene. Elite special forces would have full legal authority to shoot and kill terrorists. The move was made in consideration to the significant distance between Australia's two military tactical assault groups in Sydney and Perth, and other localities.
Current legislation prevents police from calling on the ADF until they have reached the limit of their capability or capacity.
In May, a coronial inquiry established that police had failed to give a swift response to a 16-hour siege at a central Sydney cafe in December 2014.
'We need to make sure that the "call-out" powers are appropriate for the current circumstances'.
Defence Industry Minister Christopher Pyne earlier refused to be drawn on what might have happened had the changes been in place before then.
"But Defence can offer more support.to enhance their capabilities and increase their understanding of Defence's unique capabilities to ensure a comprehensive response to potential terrorist attacks", he said.
The ADF will offer state and territory governments specialised training from special forces for select law enforcement teams.
The proposed changes need parliament's approval.
Keenan said the overhaul of Australia's defence act isn't an indictment of state police but was about ensuring every resource was available in a terrorist attack.
"The most lethal means of statecraft resides with the ADF", Mr Hastie said.
Speaking about the changes on Australian Broadcasting Corporation (ABC) radio on Monday, Justice Minister Michael Keenan said police would not be resigned "to the back seat" in terror operations, merely, the special forces would work alongside police to provide the best response to terror attacks.