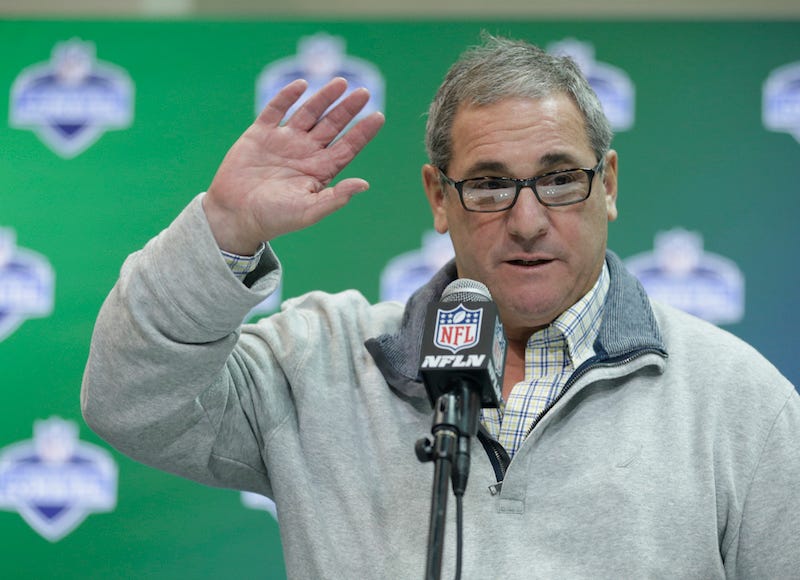 The Carolina Panthers announced Monday that general manager Dave Gettleman has been relieved of his duties.
There was the unprecedented success in Carolina Panthers history with one Super Bowl appearance and two other playoff berths coming in a four-year span. This decision comes days before training camp opens, and leaves the Panthers to wonder if they will be able to bounce back from their disappointing 6-10 finish past year.
The Panthers reached the postseason in Gettleman's first three seasons with the team, including a berth in Super Bowl 50.
But trouble began brewing last offseason when star cornerback Josh Norman had his franchise tag rescinded and was allowed to walk in free agency, ultimately signing with Washington. This year, it has not been a good one for general managers around the league.
Williams might want to hold back on future venomous comments and remember that, by his own account, only two members of the Panthers organization called him with condolences following the death of his mother to breast cancer - Gettleman and Rivera.
Richardson also acknowledged the timing is not ideal as the Panthers are scheduled to report to camp on July 26. Carolina apparently is now an option again in Williams' mind with Gettleman's firing.
Gettleman spent almost three decades in National Football League scouting departments before joining the Panthers' staff.
Richardson did not say who would be responsible for personnel in the interim. Two months later the man Beane worked under with the Carolina Panthers was sacked as GM.