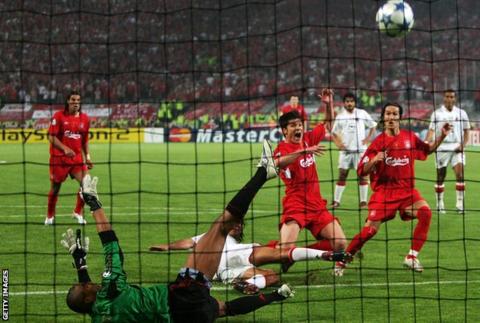 One point mentioned by the document is that a 90-minute match has fewer than 60 minutes of playing time because of stoppages and time-wasting, and proposes stopping the clock when the ball goes out of play.
Now playing two 45-minutes halves, Federation Internationale de Football Association would like to make the adjustment to a pair of 30-minute halves in addition to stopping the clock when the ball is not in play.
The International Football Association Board (Ifab) has outlined a draft of the proposed changes to the rules of the game in a new strategy document titled 'Play Fair!'.
FOOTBALL'S traditional 45-minute halves could be scrapped in favour of two 30-minute periods, as lawmakers look into rule changes.
The intention is to increase the amount of playing time, according to The Times who have seen the document.
Other ideas up "for discussion" include referees blowing for half-time or full-time only when the ball goes out of play, and a penalty kick being either scored or missed/saved, with players not allowed to follow up to score, in order to stop encroachment into the penalty area.
"Referees are saying to players at corners and free kicks "remember, the cameras are watching you".
Any changes would take years to enact after discussions and trials overseen by IFAB, which revises football's laws annually and comprises officials from FIFA and the four British football federations.
In regards to free kicks and corners, players would be allowed to take them themselves - essentially they are allowed dribble with the ball. This is being trialled at the Confederations Cup in Russian Federation, which started on Saturday.
On the other hand goalkeepers will be able to play goal kicks to team-mates inside the area with their opponents obliged to be outside it.
Instead of teams taking alternate penalties, the new system involves team A taking the first kick, then team B taking two, after which team A takes two.
"It is a radical document", Ifab technical director David Elleray told The Times.
FIFA have 50 per cent of the voting rights on the IFAB board, with the governing bodies of English, Welsh, Scottish and Northern Irish football holding the rest of the power.