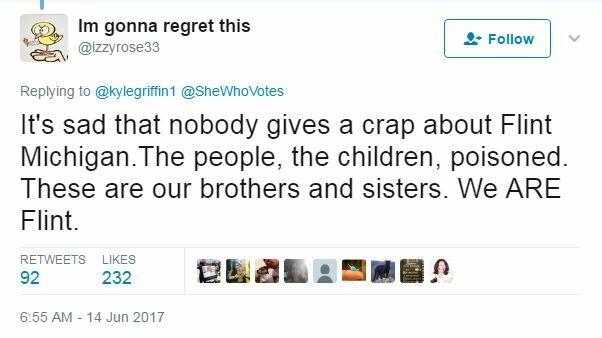 Michigan Attorney General Bill Schuette fields questions from reporters Wednesday, June 14, 2017, in Flint, Mich., after announcing charges against five water officials.
So far, 15 current or former state or Flint officials are charged.
This story is breaking and will be updated.
Lyon and Wells are the highest-ranking officials to be charged in the state attorney general's investigation.
Investigators say Lyon knew about the outbreak almost one year before he informed the public.
January 13, 2016: MI health officials report an increase in Legionnaires' disease cases - some fatal - over the past two years in the county that includes Flint.
Chief Medical Executive Eden Wells faces up to seven years in prison, on charges of obstruction of justice and lying to law enforcement.
Michigan's ill-conceived attempt to cut the city of Flint's water bill ended up poisoning countless children with lead.
"We only file criminal charges when evidence of probable cause to commit a crime has been established", Schuette said. Twelve people died in the outbreak.
Lyon also is charged with misconduct in office for allegedly obstructing university researchers who are studying if the surge in cases was linked to the Flint River.
Health department officials could not immediately be reached for comment.
Experts also concluded that an outbreak of Legionnaires' Disease, an illness caused by a type of bacteria found in contaminated water systems, was likely linked to the city water supply.
In 2014, while Lyon was still HHS Director, Flint changed its primary water source from Lake Huron to the Flint River to cut costs. The charges stem from an investigation led by Michigan's attorney general.
Others charged with involuntary manslaughter on Wednesday included former state-appointed emergency manager Darnell Earley, former Flint city employee Howard Croft, and former state Department of Environmental Quality officials Stephen Busch and Liane Shekter-Smith.
December 2: Researchers report that water in Flint is improving after finding no detectable levels of lead in 57 percent of homes during another round of tests. Lead from old plumbing leached into the water system.