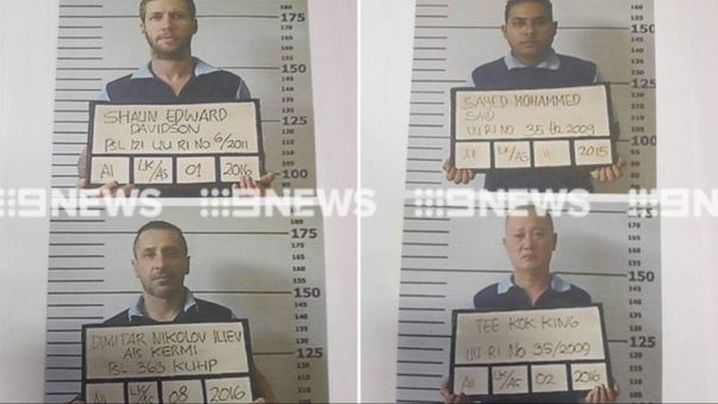 Shaun Davidson, 33, from Perth has found himself the subject of a manhunt after he and three others allegedly escaped the notorious Bali prison on Monday morning.
"It seems that they have escaped through a 50 x 75cm (20 x 30 inch) hole at the prison's outer wall which have led to their escape", Bali police spokesman Hengky Widjaja told AFP.
Four foreign inmates have escaped from Bali's Kerobokan Prison, one of them being an Australian man.
Davidson had just two months and 15 days left to serve of his sentence for immigration offences after he was caught in April past year for using another man's passport on the popular tourist island.
In an interview with Fairfax Media between the bars of a holding cell at Denpasar District Court last September, Davidson said the conditions in Kerobokan were bearable if one had money and support from the outside.
"We will investigate if there's involvement from other prisoners or guards", Mr Nainggolan said.
Prison chief Tony Nainggolan said he believed the men were still on the resort island.
The Australian fugitive had previously described the conditions in Kerobokan during his sentencing past year.
Davidson has just two months and 15 days left of his sentence to serve, at which point he would have faced deportation.
He said he had been expecting a "living hell" when he was incarcerated in April previous year after being named a suspect.
Head of the Kerobokan prison names Tee Kok King as of the escapees.
He also has a warrant out for his arrest on drug offences in Perth.
The four were placed in Kerobokan prison's Block B and Sayed was said to be the last to be seen at around 6.30am.
But he came to the attention of authorities in March previous year when he was staying at Rabasta Hotel in Kuta.