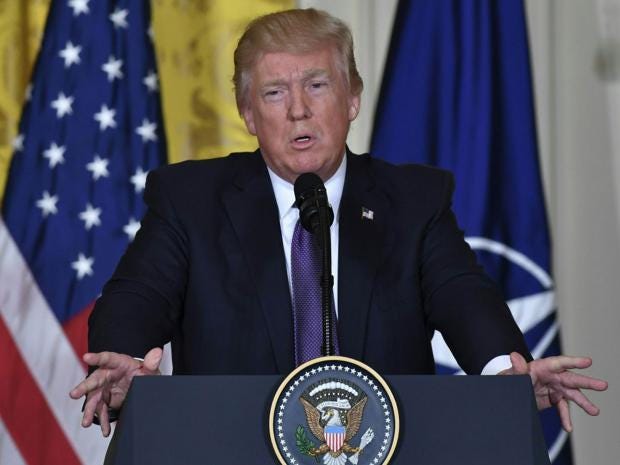 In Pakistan, McMaster's gave no interviews and the official statement on his visit was more diplomatically couched.
General John Nicholson, the USA forces commander in Afghanistan, has requested thousands of additional troops to "break the stalemate", between the Afghan forces and the Taliban, on top of the estimated 8,000 United States troops already stationed in country.
McMaster met Abdullah Abdullah, the Chief Executive of Afghanistan and President Ashraf Ghani among other top Afghan officials.
April 17: U.S. National Security Adviser Lieutenant General H.R. McMaster met Pakistan Prime Minister Nawaz Sharif and discussed bilateral ties, Afghan situation and rising tensions between India, Pakistan.
McMaster praised anti-corruption efforts and assured Ghani that the U.S. would continue to support and cooperate with Afghanistan on a number of issues. "We'll be prepared to execute whatever decision he makes", McMaster said adding that in the form of Ghani Government, the U.S. now has a willing and reliable partner.
The Kabul visit comes after the US military on April 13 dropped the most powerful nonnuclear weapon ever used in combat on a suspected command center of Islamic State (IS) militants in eastern Nangarhar Province, killing at least 94 people.
Asserting that terror groups like ISIS and Taliban are a threat to all civilized people, Lt. Gen. McMaster stressed on defeating all such groups. He said members of the administration from all over would present Trump with a "range of options" per his request.
Ghani met with McMaster at the presidential palace in Kabul, according to a statement from the Afghan president.
Senior US officials said last week that a review of the Afghanistan strategy is underway.
McMaster expressed appreciation for Pakistan's democratic and economic development, and stressed the need to confront terrorism in all its forms, according to a statement from the U.S. embassy in Islamabad. "And we'll be prepared to execute whatever decision he makes", he said.
Ghani's predecessor, former Afghan President Hamid Karzai, has struck a much different tone with regard to continued United States military involvement in the country.
"And the best way to pursue their interest in Afghanistan and elsewhere is through diplomacy not through the use of proxies that engage in violence".
In testimony before Congress in February, Nicholson said the USA was at a "stalemate" in Afghanistan and requested thousands of more troops.
Afghanistan's defence ministry on Sunday put the death toll at 95 militants and no civilians.