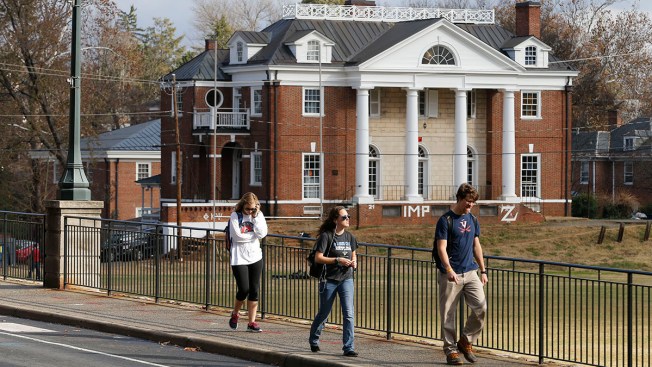 "It allows Nicole to move on and really focus on what she does best, which is help victims of sexual assault. i think she's thrilled to have this behind her", Libby Locke said".
The Washington Post revealed Tuesday night that the legal teams for Rolling Stone and Eramo have reached an agreement.
Nicole Eramo sued for defamation after Rolling Stone printed an article, "A Rape On Campus", by Sabrina Rubin Erdely, claiming that Eramo had looked the other way after a student named "Jackie" reported being gang raped at a UVA fraternity.
The story prompted a full retraction from Rolling Stone as well an independent investigation and review from the Columbia School of Journalism. The federal jury in Charlottesville, Virginia, that heard Eramo's case concluded in November that Erdely and the magazine acted with "actual malice" in publishing certain statements about Eramo and her handling of Jackie's case.
A spokesperson for Rolling Stone's parent company, Wenner Media, said in an email to BuzzFeed News that the parties "have come to an amicable resolution" and confirmed that the terms are confidential.
The settlement ends Rolling Stone's challenge to a jury's November verdict that Eramo should receive $3 million in damages. Rolling Stone's subpoenas seeking information from all 99 chapters was "absolutely invasive" and "absolutely unnecessary", said attorney Dirk McClanahan. In court documents, Erdely said she was "shattered" to discover that she had repeated falsehoods in her story.
Eramo's lawsuit sprang from a 2014 article about a UVa student, only identified as Jackie, who said she was gang-raped at a campus fraternity. That lawsuit is set to go to trial later this year.
Meanwhile, while the case with the university administrator may be over, Rolling Stone continues to be in court against the fraternity portrayed in the story.
The magazine filed a motion to vacate the judgment but had agreed to settle. That they weren't says alot about the shortcomings of our justice system.