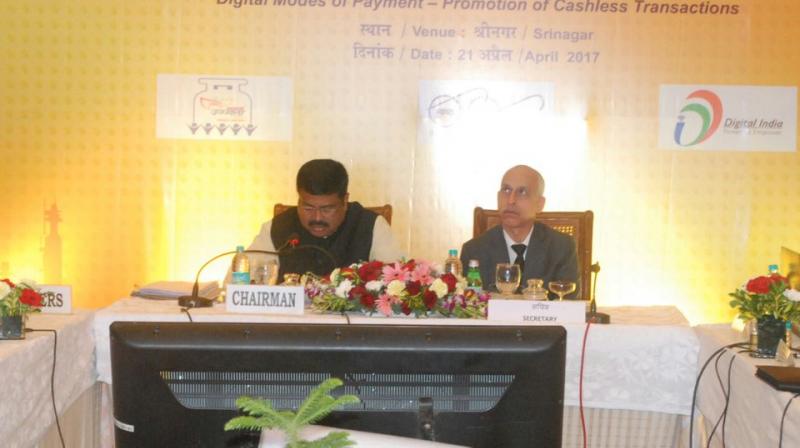 It took umbrage at the Consortium of Indian Petroleum Dealers using Prime Minister Narendra Modi's appeal of not using fuel for a day to help cut India's import dependence, saying it was aimed at conserving fuel and not for petrol pump owners to remain shut.
Recently there was a threat from fuel pump owners to keep their outlets shut on Sundays from May, unless they were given higher margins. He said that since Prime Minister Narendra Modi had told people to follow traffic rules and save fuel, the dealers have chose to declare a holiday on Sundays to save fuel and foreign exchange. In his recent radio talk, Mann Ki Baat, Modi had emphasised on the conservation of petroleum products and also on becoming more environmentally conscious.
Kumar, also the Vice-President of Tamil Nadu Petroleum Dealers Association, said almost 20,000 outlets in Tamil Nadu, Kerala, Karnataka, Puducherry, Andhra Pradesh, Telangana, Maharashtra and Haryana would be shut for 24 hours on Sundays, starting May 14.
Annually, the average sale of petrol and diesel in the State is estimated to be Rs. 56,000 crore and Rs. 153 crore per day.
He also said that dealers are within their rights to declare Sunday as a holiday and that they had been paying employees double wages.
He said the Sunday-holiday decision will save around 20 per cent fuel burned in the country. Meanwhile, the All India Petroleum Dealers Association has said it is not participating in the closure exercise.
He said all the outlets will have one staffer on Sundays who will supply fuel in an emergency. "So if we close down for a day, there is a gain for us too", Radhakrishnan said, and added that they will meet again to take the final call.
The move will affect around 4,500 petrol pumps in Maharashtra alone, including 225 in Mumbai, where some 100,000 staffers work, mostly in two shifts and some in three shifts.