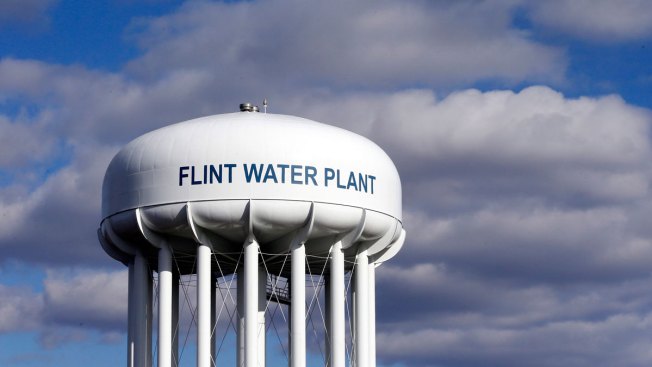 FLINT, Mich. (AP) — Flint's mayor reversed course Tuesday and recommended that the MI city beset by a man-made crisis that left its water supply contaminated with lead continue getting its drinking water from a Detroit-area system long term, saying a third switch would be too risky and expensive.
Weaver said this plan also saves Flint from a 28-year, $7 million a year payment to the Karegnondi Water Authority (KWA) which draws water from Lake Huron.
Weaver also said as a GLWA customer Flint will have access to a low-income assistance program to help residents with their water and sewer bills.
If there is an emergency, the Great Lakes Water Authority says there will be a back-up service available.
In a press conference today, Mayor Karen Weaver recommended the city get its water from Detroit's system long-term.
The city is still accepting donations to address its infrastructure issues because even if it doesn't upgrade its water treatment plant, its drinking water pipes need to be updated. Tests in 2015 showed elevated lead levels in the city water supply, and Flint switched back to Detroit water - but many pipes had already been corroded, and leached lead, because of the untreated water.
The KWA will become a backup source of water for the GLWA, creating needed redundancy in the system that supplies water to 3.9 million customers in 127 communities in Southeast Michigan.
There will be a 30-day public comment after which officials hope the city council will approve the deal.
Bob Kaplan, acting regional director for the Environmental Protection Agency, said the agreement is "the best long-term solution".
Weaver revealed her choice for the city's future water source at a news conference Tuesday, April 18, and is scheduled to review that option and eight others developed by a city consultant. "If you look at that asset 25 or 30 years down the road, it's a great asset possibly for Flint". If you would like to discuss another topic, look for a relevant article.