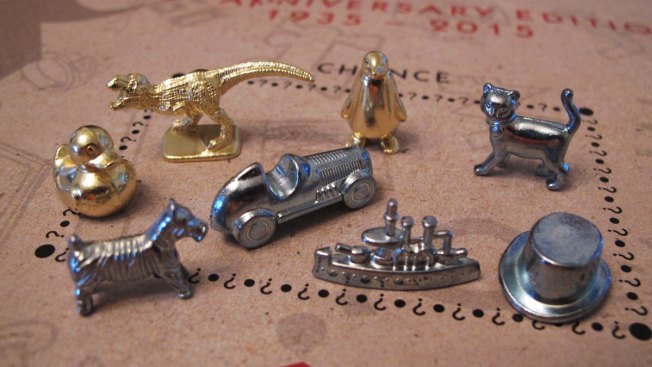 "I imagine that the thimble, boot, and wheelbarrow tokens don't resonate as much with today's fans", Berkowitz said. After the result of a vote earlier this year, three of the classic, apparently not-so-beloved tokens are being replaced with new, hipper alternatives.
Fans voted out the boot, thimble, and wheelbarrow pieces. It launched the Monopoly Vote website and asked players to vote for which pieces they wanted to see in future versions of the game. Pawtucket, Rhode Island-based Hasbro announced the winners Friday morning.
With World Monopoly Day set to be celebrated tomorrow the game's maker Hasbro have revealed which tokens will be included.
It's a jungle out there on the Monopoly game board. According to the Associated Press, more than 4.6 million people in 146 different countries took part in the vote, which lasted from January 10 to January 31.
The full lineup of tokens now includes a Scottie dog, top hat, car, battleship, cat, T-rex, rubber ducky and penguin.
Here's the T. rex, rubber ducky, and Penguin. The thimble, boot and wheelbarrow received 81,000, 83,000 and 66,000 votes, respectively. The existing Scottish terrier, battleship, racecar, top hat and cat tokens will carry on.
The board game is one of the most popular of all time as it has remained relevant for more than 80 years (it was released in 1935).
The last classic piece to be retired, in 2013, was the iron.
Hasbro is conveniently announcing all of this just a couple of days before World Monopoly Day, which is apparently a real thing happening this Sunday, March 19, even though the birthday of the game itself is February 6.