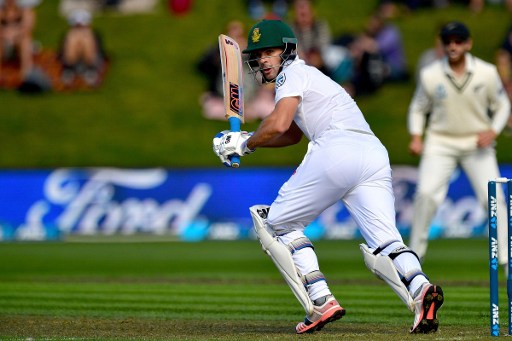 Following an unfortunate draw in the opening Test at the University Oval in Dunedin, hosts New Zealand get set to face off against the might visitors South Africa on Day 1 of the second of the three-Test series at the Basin Reserve Ground in Wellington on Wednesday. Broom will bat at No. 4 in the New Zealand order.
But he doesn't command the same respect as Taylor and New Zealand skipper Kane Williamson, who notched up his 16th Test century in the drawn first Test in Dunedin last week. "We've been surprised. New Zealand conditions have changed since we were last here", he said, with South Africa confirming they were bringing in an extra spinner - Dane Piedt -for the third Test in Hamilton next week.
"For me it's just a case that you've got a guy, you've managed to keep him quiet through the one-day series, and that as a team is pretty important", du Plessis said yesterday.
"We couldn't get rid of Kane in the first Test and they were successful as a unit".
Southee said the starting 11 had yet to be finalised, beyond his inclusion for Boult and Neil Broom's for Ross Taylor, ruled out with a calf strain.
"They're only doing what they think best for that game". In three innings he had scores of two, two, and a duck and was caught around the wicket at square leg, point and in the slips. "We have quite an inexperienced batting line up, so we were keen to have somebody who had plenty of playing experience, somebody who played pace well and obviously Neil has the advantage of seeing a bit of South Africa earlier on", he said.
It is the second test at home this summer that Boult has missed.
Broom has already faced the Proteas this summer, managing scores of just two, two and zero in last month's one-day global series - a recent record which underlies du Plessis' confidence in his bowling attack.
Piedt had fallen out of favour in the longer format, with selectors backing Maharaj and Tabraiz Shamsi in Australia.