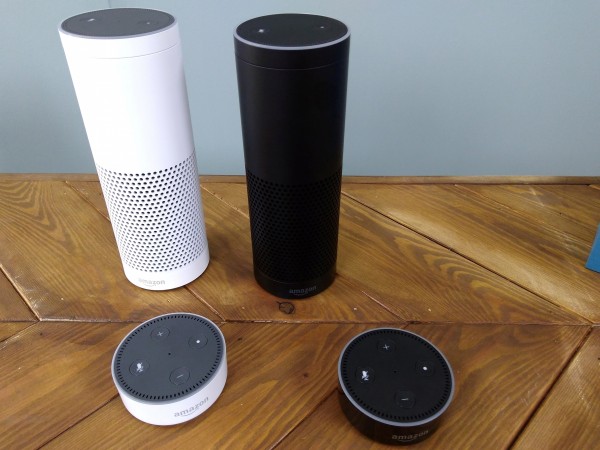 Starting today, iPhone users can interact with Alexa on the Amazon app for iOS.
The Siri-style voice-activated digital assistant is now part of the official Amazon app, meaning you can shop by simply speaking with your phone and play tunes via Amazon Music. Interestingly, while the release has made its way onto the iPhone, Amazon has not mentioned anything at all regarding an Android version.
Amazon's AlexaAI voice assistant is making a run for Apple's iOS platform, and it is doing so with its Amazon app for the iPhone and iPad. Users will be able to instruct Alexa to preheat their oven or turn the lights on at home before they get there.
Up until now if you wanted Alexa to handle all your virtual assistant related needs then the obvious thing to do was buy an Echo speaker straight from Amazon itself. Instead you can just open up the app. Alexa in the app will also continue getting better. Now in the Amazon app, the microphone option only allows users to perform a shopping-related voice search for products.
Talking about the limitations, according to the company, users won't be able to use the door lock feature just yet. Recently, the company even started offering a $100 monthly credit in Amazon Web Services to encourage developers to create even more skills for Alexa. This is because you will have to launch the Amazon app every single time you want to throw a task or command at Alexa. Please note that Alexa integration will be rolled out to the app gradually.
Inside the Amazon app, you'll find a microphone icon at the top of the screen and you can use that to access Alexa.
The feature is now rolling out and should be available to all US users by late March 2017. Next to the search bar is the normal icon search represented by a camera icon as well as a new mic icon that prompts the Alexa.