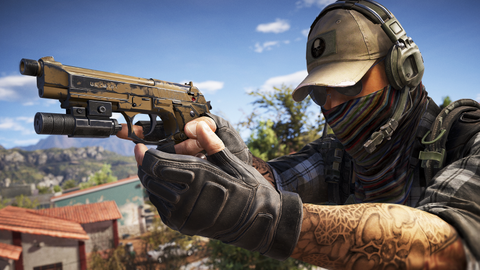 The Tom Clancy's Ghost Recon Wildlands Open Beta release date is to be made available to all players from February 23rd to 27th, 2017, on current-gen consoles and PC.
Just like in the full game, the Ghost Recon: Wildlands beta supports cooperative play, and this might be the best way to play the game from start to finish.
The Ghost Recon Wildlands open beta is nearly here, and will be coming out over a week before the game releases in early March. However, Ubisoft didn't confirm exactly how large the open beta's file size is going to be, but if it's similar to the one from the closed beta, then fans should expect about 25 GB in memory to be required for the upcoming trial. Players will be free to tackle each province in whatever order they choose, but those who suppress the bosses in Itacua will benefit from extra XP and skill boosts when they come to tackle Montuyoc.
Also included are two of the 21 provinces from the final game - the mountainous Itacua and the tougher, snow-capped Altiplano.
They can, of course, jump right into Montuyoc if they wish but it sounds unwise. Hopefully, in the time between the closed beta and the open one, Ubisoft has also made the game better to play. In this mission, players will "spark a war" between local militia's the Unidad and the Santa Blanca cartel. The latter area will pose a much greater challenge to would-be Wildlands players, as this is home to Santa Blanca's elite training centres.