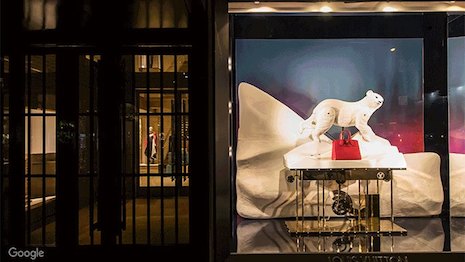 If you are not in NY over the next few weeks but would like to check out the various big-name Christmas storefronts, then not to worry - as Google is making it possible to pound the NY streets and do a bit of Holiday window shopping, thanks to VR.
Can't make it to NY to walk along Fifth Avenue to experience the iconic holiday window displays? So whether you are sporting a new VR headset, on a mobile, or on a desktop, head through the link below to check out Google's Window Wonderland. You can enjoy it even without fighting for a space with other tourists who are also enjoying the view.
And Google wants the experience to be more than just a simple viewing. Of course, the Manhattan stores in NY, being some of the most active in this respect. Through Window Wonderland, you can visit 18 stores without leaving the warmth of your home. The company says it created a new technique to stitch hundreds of high-res photos into "rich, lifelike panoramas". You can take the tour without a VR headset, but it works best with a Google Cardboard headset or something similar.

Take a Virtual Tour of NYC's Holiday Windows With Google
On Wednesday, Google launched "Window Wonderland", a virtual walk past some of the most iconic retailers that have mastered the art of festive sidewalk displays. While the project transports you to a faraway destination to make your holidays a little brighter, it is also created to tout the capabilities of Google's suite of products.
Providing additional context for these displays, which can take up to a year to plan and execute, Google is also sharing audio tours from the creative directors of some of these retailers. Then, once you've had your fill of New York City during the holidays, you can hop on a VR tour of Buckingham Palace, the Berlin Wall, or Hawaii.