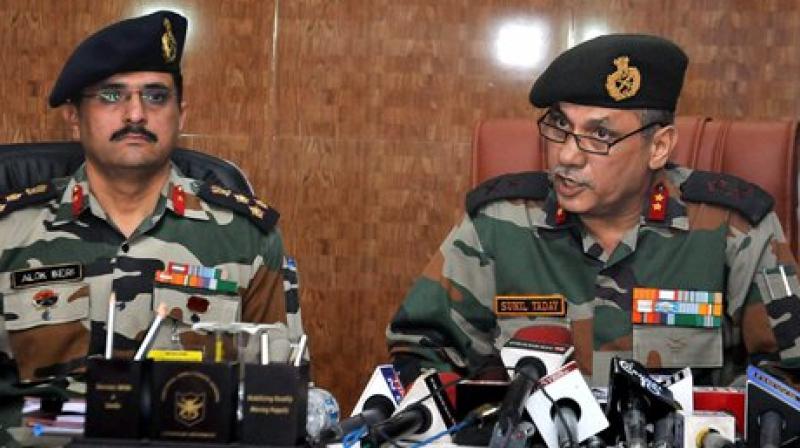 While Prime Minister Narendra Modi was present in the Rajya Sabha, the House witnessed protests over his prolonged absence from the debate over demonetisation.
During question hour, Leader of Opposition Ghulam Nabi Azad said the PM addresses his party MPs in the House and speaks outside the Parliament about demonetisation, but refuses to do the same with the Opposition.
The original demand of the Opposition was that a debate could resume only in presence of the PM, who has often given a miss to the proceedings of the House.
The government remained noncommittal as it does not want a motion that would directly question the currency replacement and implementation issues.
The prime minister stayed in the House, as did members of the government as well as the Opposition. He is also speaking outside. Your demand was that the Prime Minister should come to the house.
The Upper House has transacted business smoothly just for one day since the winter session began on November 16.
Ansari too echoed the same and asked listed speaker A U Singh Deo (BJD) to start the debate.
In Rajya Sabha, when the House adjourned briefly around 12.15 pm amid ruckus, many members, including from Opposition parties, were seen going to the PM's seat to exchange pleasantries or for a chit-chat. Congress members started raising slogans like 'Pradhan Mantri Mafi Maango (PM should apologise)' from the aisles.
"The entire opposition is with the Prime Minister in the fight against black money".
The House was adjourned within moments; Trinamool's made raucous protests over allegations that a flight with Bengal Chief Minister Mamata Banerjee on board was forced to circle over the Kolkata airport while it was low on fuel.
Amid noisy scenes, Deo said, "We support any move taken by the Government of India for corruption and black money".
After the House reassembled, Ansari had to adjourn it again until 2 pm.
However, the House was adjourned after about 15 minutes till 12:29pm.
However, Congress leader Satyavrat Chaturvedi stood up and said that Modi never came to the House but always spoke outside the Parliament.
Changing stance, the Opposition now demanded apology from the Prime Minister for his utterances in which he had targeted those opposing demonetisation and created uproar after it was rejected. Union Minister M. Venkaiah Naidu accused the opposition of running away from discussion.
He said it was the Congress which should apologise to the poor for what they done in the 60 years of rule. He said while the demonetisation decision was getting as "unprecedented support" from the people, opposition has not discussed as yet the issue if they are really concerned.
Deputy chairman P J Kurien kept asking for the discussion to start but his entreaties went in vain and the House had to be adjourned for the day.