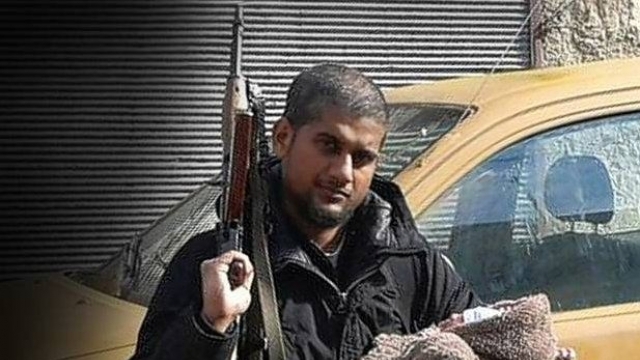 The masked militant in Sunday's video appears to be a replacement for Mohamed Emwazi, the British-accented man known as "Jihadi John", who was killed in a drone strike in Syria in November.
Recapping what's known about the suspect, Larry Miller reports for our Newscast unit, "32-year-old Siddhartha Dhar was a "moon bounce" salesman from East London before his conversion to Islam".
Dhar's family has said that there were similarities between his voice and that of the masked man who is seen killing five people accused of spying for Britain in a video released at the weekend.
Dhar's sister Konika told the Independent that while she did not believe the masked man in the video was her brother, she would "kill him myself" if he was.
LONDON: The mayor of London says a small child shown threatening non- Muslims in a grisly ISIS video should be taken from his parents if the family ever returns to Britain.
"Among other things, ISIS is trying to seize the initiative again, having taken a major hit with the loss of Ramadi", Winter said, adding there had been "an uptick in propaganda videos and photo essays" recently, created to "divert attention away from big tactical blows like Ramadi".
The video has reminded the world of "Jihadi John", another British ISIL member who appeared in several videos showing the group's hostages were murdered.
"The system failed because it allowed him to go to Syria, even though he was well known to authorities and had been arrested six times on terror-related offences", Burnham said.
'I've seen what a democracy has to offer and quite frankly it is quite oppressive.
His mother Sobita told the Daily Telegraph: "I don't know, I'm not sure of the voice". These are the hardest questions to answer. 
Khadijah Dare is also a keen propagandist for the group who has posted images of herself and her toddler son pointing rifles on social media. "All of us, she's let us down".
British warplanes, which were already attacking IS positions in Iraq, at the beginning of December began targeting the militants in Syria also.
The "confessions" of the five do not clearly identify which countries they worked with, but one mentions the global coalition led by the United States battling against ISIS in Iraq and Syria.