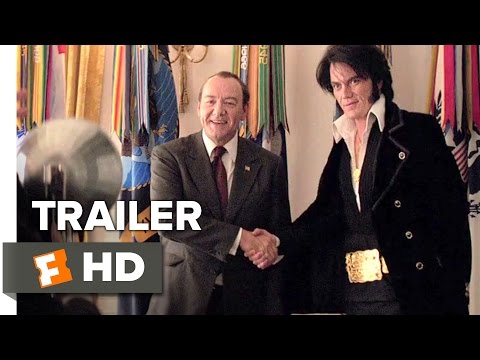 The film, from director Liza Johnson (Hateship Loveship), casts Kevin Spacey (American Beauty, House of Cards) as one of the most infamous USA presidents in the 20 century and Michael Shannon (99 Homes, Man of Steel) as Memphis' favorite son.
Over the years plenty of people have played Elvis Presley - Kurt Russell, Harvey Keitel, Bruce Campbell - and many others have taken on Richard Nixon - Anthony Hopkins, Frank Langella, and John Cusack. Nixon is played by Kevin Spacey, and Presley is played by Michael Shannon, and they both look awesome despite plenty of obvious make-up. But Nixon, recognizing a good photo op when it swiveled its denim-clad hips into his office, acquiesced and met with Elvis anyway. I don't expect Elvis & Nixon to blow me away, but it could still end up being delightful.
This unlikely meeting will be immortalized on screen with the upcoming film Elvis & Nixon, the new trailer for which has been embedded above.
One day in the winter of 1970, Elvis Presley walked up to the gates of the White House and asked to meet President Richard Nixon with the hope of becoming a secret agent in the Bureau of Narcotics and Dangerous Drugs. The film opens this April, and also stars Alex Pettyfer, Johnny Knoxville, Colin Hanks, Ashley Benson, Evan Peters, and Sky Ferreira.